2/3/2017 9:05:09 AM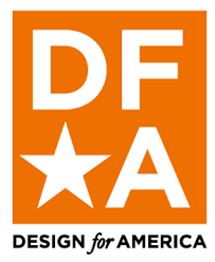 To me, getting involved on campus can be one of the best ways to grow as a student at this University. Research or internships can often give you great work experience to prepare you for your career post-graduation, and clubs and RSOs can be a great way to balance your time spent on all your hard class work. One particular club that I have been apart of on campus has a unique blend of being a fun break from class and a great way for me to gain experience working on projects and getting involved in our local community. The club is called Design For America (DFA) and I'd recommend it to anyone who is looking to use their skills to make a real impact in the community.
DFA is a nationally recognized organization that serves to identify problems in our local communities in order to identify a solution that will solve the issue at hand. Groups start the year off by pitching problems that they are aware of in the community and members then join whichever teams are tackling a problem they are most passionate about.
I have been in DFA for a couple years now and what always surprises me is the diversity we see with our members each year. People from different grades, majors, and backgrounds are encouraged to join because it allows for our groups to think from a variety of unique perspectives. You don't have to be an engineering student or a design student to contribute and reap the benefits of such an impactful club.