Last Year's Mentor Pool
The Cozad New Venture Challenge Mentor Pool is a team of mentors that students have access to meet with for support during the competition. The Spring 2023 Mentor Pool will be shared later in the Spring semester.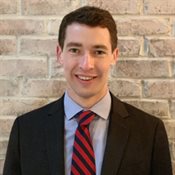 Patrick Casey is a Senior Associate at Illinois Ventures, sourcing and evaluating investment opportunities. He also manages the Illinois Ventures Fellowship Program. Patrick is a proud native of Illinois, and he is passionate about supporting the entrepreneurs and teams who are building exceptional companies in his home state. Prior to joining Illinois Ventures, Patrick worked as an Associate at early-stage venture capital firm LaunchCapital. He sourced and diligenced investment opportunities, led marketing projects, and supported the firm's portfolio companies as they ran and scaled their businesses. Before discovering his love for early-stage technology startups, Patrick was a management consultant. He worked with clients in several industries as an Associate at The Boston Consulting Group.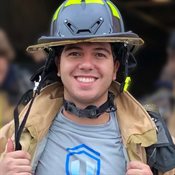 Paul Couston is co-founder and CEO of Ascent Integrated Tech. Paul builds and scales hardware technology ventures and co-founded his previous venture, Optivolt Labs, a solar integration platform which was also a 2017 Cozad New Venture Challenge Finalist. He has raised millions in venture funding and built deployable energy solutions for the United States Air Force. He is also the former Chairman of the $10 million SSC grant fund at the University of Illinois Urbana-Champaign. Paul is an Industrial Engineer with prototyping and manufacturing experience and specializes in building solutions for the defense and public safety space.
Matt Gornick was the 2010 Grand Prize Winner of the Cozad New Venture Challenge, with his idea for OrangeQC. OrangeQC is an easy-to-use inspection software platform that helps facility and janitorial teams improve their quality. Today, OrangeQC helps power teams at universities, hospitals, airports, and more all over the world. Matt has a B.S. in Computer Engineering, with a minor in Business, from the University of Illinois.



Keilin Jahnke is a Teaching Assistant Professor with the Technology Entrepreneur Center. She received her Ph.D. in Agricultural and Biological Engineering at the University of Illinois with a research focus on international engineering projects and the social, cultural, and political impact on rural communities. Keilin teaches courses on international engineering, innovation, creativity, and design thinking, and helps students acquire effective strategies to identify and define problems, and work through the design process and create innovative solutions.


Mark Karasek a University of Illinois alum, has more than 20 years of experience leading innovation and product development in the consumer and commercial durables space, and working with startups to identify customer value insights and define business strategy. In addition to his position as Clinical Assistant Professor at the Technology Entrepreneur Center, Mark is Strategic Technical Advisor at Crescend Technologies, a market leader in the development of high energy solid state microwave generators. Previously, he was an Adjunct Faculty Member in the Office of Professional Education program in the McCormick School of Engineering at Northwestern University, teaching graduate courses in innovation management, lean design, project management and business process redesign. In 2019, he retired from his role as Executive Vice President of Engineering and Chief Technology Officer of The Chamberlain Group, a privately held corporation with 5000+ employees worldwide and a global leader in the Access and Security markets. Mark led innovation at Chamberlain for almost 20 years and managed an active intellectual property portfolio. Mark is active in the Chicago startup community as a board member of mHUB Chicago. He also completed training as an Adjunct Instructor in the National Science Foundation I-Corps Program in 2019.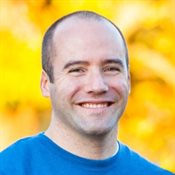 James Langer, Ph.D., is a 2012 graduate from the Materials Science and Engineering Department at UIUC, and Co-Founder and CEO of Serionix Inc. Jim founded Serionix with his research advisor and a fellow graduate student, funding early stage development primarily through SBIR until the launch of their first commercial product in 2019. Over the last 10 years, he has overseen dramatic pivots in the company's core technology, applications, markets, and business model, along the way building capabilities in technology development and commercialization, supply chain validation, intellectual property, business development, digital marketing, customer intimacy, finance and fundraising. Along with his team at Serionix, Jim has raised $4.5M in non-dilutive funding and over $4M in private financing, been awarded two US Patents and a registered trademark, and overseen nearly 18 months of 20% CMGR growth.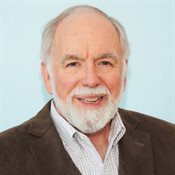 Ed Moore is a Clinical Professor of Innovation, Leadership, and Engineering Entrepreneurship at the Technology Entrepreneur Center. Ed is also the President and Principal Consultant of BioPhia Consulting Inc., mentors startup teams at EnterpriseWorks, has mentored 5 teams at the national NSF I-Corps Program, and is a Visiting Scientist at the University of Illinois Chemistry Department. He brings 30 years of biopharmaceutical, pharmaceutical, and clinical diagnostic industry experience from global companies, Baxter Healthcare Corp and Abbott Laboratories, in R&D product development. During his career, he has held various roles in CMC pre-clinical product development for recombinant therapeutic proteins and for IV parenteral small molecule products in Analytical Method Development, Stability Testing, and Formulation. Additionally, he has lead overall pre-clinical product development for a recombinant therapeutic protein product. In 2014, Ed co-founded BioPhia Consulting, Inc., with three others, and today the company has 20 science and technology subject matter experts in various areas of biopharmaceutical, pharmaceutical, and medical device product development. Ed has a Ph.D. in Physical Biochemistry from Cornell University and received a B.S. in Biochemistry from the University of Illinois Urbana-Champaign.
Tom Parkinson is Illinois Ventures' Senior Director, based in Champaign-Urbana. He has been investing in, mentoring and advising technology-based startup companies for more than 30 years. The team relies on Tom for his extensive knowledge of hardware, software, engineering, and SaaS technologies. Prior to joining the Illinois Ventures team, Tom was a partner with a Chicago-based venture capital firm. He ran a successful seed capital fund affiliated with Northwestern University during the 1990s, and was CFO of an award-winning technology business incubator. Alongside his work in technology investing, Tom is a passionate educator. He is currently teaching an iMBA course in Entrepreneurship at the Gies College of Business at UIUC. With 1,243 students enrolled, this is the largest known entrepreneurship course in the world. Tom has also taught entrepreneurship and entrepreneurial finance at the University of Illinois at Chicago, Ohio University, Northwestern's Kellogg School of Management.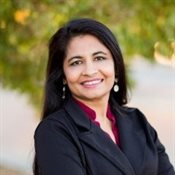 Vandana (Vana) Patel has extensive experience building innovative software products, initially through management positions at Motorola and Yahoo and, more recently, at companies focused on agriculture and sustainability. Through collaborative project management and software planning, design, and launch, she is driving a change in the tools used to improve agriculture. Previously, she led product development as the Chief Operating Officer for Agrible, a precision agriculture company that sold to a large multinational input provider. At Motorleaf, as the Chief Technology Officer, she leads the international team developing and formatting CarbonBookSM, to function across all kinds of indoor agriculture facilities. Vana holds an M.S. in computer science and electrical engineering from the University of Illinois, Chicago.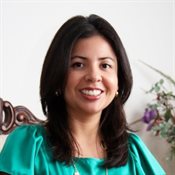 Esther Rasche earned her Ph.D. in Electrical Engineering with a focus on Computer Vision from the University of Illinois. During her graduate studies, she co-founded Fashion Latte, a startup for visual search in the online apparel domain. She enjoyed the fast pace of a startup environment, and worked at a couple of startups, frequently working with other UIUC alumni. She joined Carta, an equity management startup, in 2015. She has been the Senior Engineering Manager for two major products at Carta from their inception: Valuations and Total Compensation. She is passionate about finding product-market fit with minimum viable products, creating scalable and extensible software, and building highly productive teams.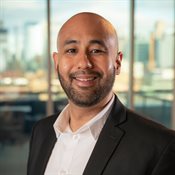 Bobby Reddy, Jr. is co-founder and CEO of Prenosis. He has led the company from inception, driving company vision, building the team, securing clinical and strategic partnerships, and raising funds. Prenosis has raised over $20 million in total public and private funding, and has partnerships with Roche Diagnostics, NSF, NIH, BARDA, and the DOD. He has over 12 years of experience in the research and development of early screening technologies for debilitating diseases with a deep understanding of clinical issues. For several years, Bobby has worked intimately with a wide variety of clinical and administrative hospital personnel to comprehensively understand how technology can address the most critical issues they face. He received a Ph.D. in electrical engineering from the University of Illinois Urbana-Champaign, an M.S. in electrical engineering from the University of California, Irvine, and B.S. degrees in computer engineering and electrical engineering from the University of California, Irvine.
Harlee Sorkin is the Director and CEO of Intershunt Technologies, a company providing relief for millions suffering from heart failure. Harlee is also co-founder and Managing Director of Common Place Holdings, LLC, a health tech venture studio that provides management & seed funding for companies that it helps to form. This builds upon a 15-year consulting practice with an emphasis on business formation, capitalization, product and customer development. Prior to that, Harlee helped to lead Traco Labs, Inc., a manufacturer of health & nutrition ingredients, to a successful exit to Degussa, AG. Harlee is the NSF I-Corps program instructor and Entrepreneur-in-Residence at EnterpriseWorks in the Research Park. He holds a BS in Psychology from the University of Illinois.
Masha Trenhaile is the Head of University Strategy and Outreach for Bayer Crop Sciences. Masha is also a consultant through her personal company, Masharia LLC, that specializes in Marketing, Branding, Real estate development and Business Development sectors. Prior to working with Bayer, Masha worked in pharma, leading the Abbvie Innovation Center at the Research park and working with Fox Development Corporation on the Development of the Research park at the University of Illinois. Masha has been involved with Cozad for the past 18 years and together with her husband has investing in, mentored and advised multiple technology-based startup companies in that time. Masha received her Masters in Advertising from the University of Illinois and her Bachelor's degrees in Fine Art and Mass Communication from East Central University in Oklahoma. Masha resides in Champaign, Illinois.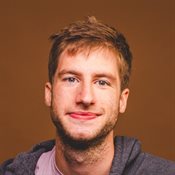 Sam Walder is a violinist, computer engineer, and the CEO of Trala. Trala's mission is to make world-class music education accessible to every single person on Earth. Trala's first product, Trala: Learn Violin currently has students in 193 countries, more than 400,000 downloads, and support from some of the most famous violinists on Earth. Trala was the Grand Prize Winner of the 2017 Cozad New Venture Challenge.