Profile
Peggy Wells
Technology Entrepreneur Center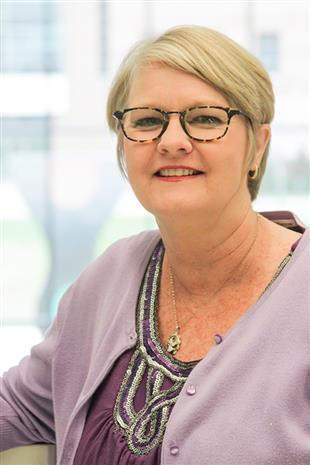 Office Manager
349 Coordinated Science Lab MC 228
1308 W. Main St.
Urbana Illinois 61801
(217) 244-2646
Peggy Wells is the Office Manager for the Technology Entrepreneur Center. She joined TEC in April, 2015 and her responsibilities include handling travel and reimbursements for the ICORPS teams, assisting the fantastic staff of TEC with the numerous experiences that TEC offers to the students interested in their own ventures and innovations, and handling the day to day operations of the busy office.
Peggy has been with the University of Illinois for 10 years and was most recently the office manager for the communications group in Coordinated Science Lab. She was also the grad secretary at Philosophy and Materials Science and Engineering.
She is a life-long resident of Bement where she lives with her husband Bob and puppy Cooper. They have four children and four grandchildren. Besides adoring her husband, children and grandchildren, Peggy enjoys playing the piano, traveling, reading, and watching the St. Louis Cardinals and Illinois basketball.