Entrepreneurship Advising
Have an idea but aren't sure what to do next? Come to Entrepreneurship Office Hours with TEC! Bring your ideas--we'll help you figure out your next steps, and guide you through campus and community resources. No appointment needed, just drop in!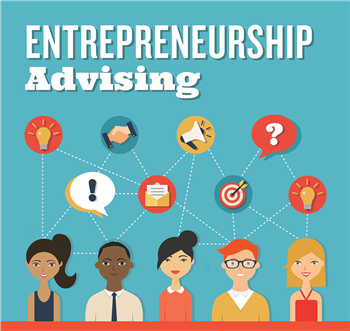 Fridays | 10am-12pm
AUG 30 - Grainger*
SEPT 6 - AESB**
SEPT 13 - Grainger*
SEPT 20 - AESB**
SEPT 27 - Grainger*
OCT 4 - AESB**
OCT 11 - Grainger*
OCT 18 - AESB**
OCT 25 - Grainger*
NOV 1 - AESB**
NOV 8 - Grainger*

*Grainger Engineering Library, Design Studio (1st Floor, West Side)
**Agriculture Engineering Sciences Bldg., Northwest Stairwell Lounge

Anytime Of The Week
(Outside of Friday Advising Hours!)
Just contact Stephanie Larson at larson42@illinois.edu or Catharine Ingram at clingram@illinois.edu to set up an appointment.