Entrepreneurship Advising
Have an idea but aren't sure what to do next? Come to Entrepreneurship Office Hours with TEC! Bring your ideas--we'll help you figure out your next steps, and guide you through campus and community resources. No appointment needed, just drop in! We'll have hot chocolate for you, too.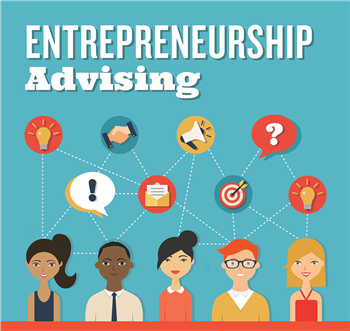 Spring 2020 Dates
Fridays | 10am-12pm
FEB. 14 - Grainger*
FEB. 21 - Illini Union**
FEB. 28 - Grainger*
MAR. 6 - Illini Union**
MAR. 27 - Grainger*
APR. 3 - Illini Union**
APR. 10 - Grainger*
*Grainger Engineering Library, Design Studio (1st Floor, West Side)
**Illini Union Courtyard Café
Entrepreneurship Advising Partners
Anytime Of The Week
(Outside of Friday Advising Hours!)
Just contact Stephanie Larson at larson42@illinois.edu or Catharine Ingram at clingram@illinois.edu to set up an appointment.