Cozad New Venture Challenge
2023 Cozad Award Winners
Congratulations to all of the teams that participated this year! Learn more about which University of Illinois startups won the top prizes, as well as which startups won dozens of other awards in the form of funding, cash, and in-kind prizes.
Cozad New Venture Challenge Success Stories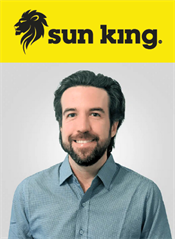 Sun King
COZAD PARTICIPANT 2007

Sun King (formerly Greenlight Planet) operates the world's largest direct-to-consumer, pay-as-you-go solar distribution network. In 2022, the company raised $260 million in series D funding, the largest investment in the off-grid energy sector ever.
We've provided our products to about 100 million people across Asia and Africa since 2007. We have 2,500 employees and 25,000 sales agents working today to distribute our products—to distribute not only basic solar lights, but also bigger solar systems that can power people's whole homes. All of this was seriously made possible by the Technology Entrepreneur Center, and specifically by Andy Singer, helping to establish that entrepreneurial spirit in me as a student, and helping Sun King to get started.
Patrick Walsh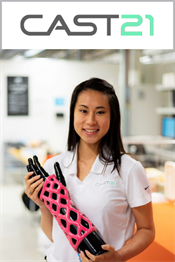 Cast 21
COZAD FINALIST 2016
Founded in 2016, Cast21 is a medical device company that creates innovative healthcare solutions. Its first product, the Osteon Defender, is a lighter, hygienic, waterproof, and comfortable cast alternative to a traditional plastic and fiberglass cast. Cast21 has raised a total of $2.4 million in funding.
The Cozad New Venture Competition was the first opportunity to look critically at our business. It was a great experience to get feedback from industry leaders and meet fellow entrepreneurs. We're still in touch with many of those people and continue to exchange ideas to keep our businesses thriving.
Ashley Moy
Natrion
COZAD GRAND PRIZE WINNER 2021
Natrion develops solid-state lithium-ion and sodium-ion battery components for electric mobility and defense applications. In May 2022, the clean energy startup secured $2 million in seed funding. In 2021, Natrion also secured significant funding from the U.S. Department of Defense, including a $200,000 Small Business Technology Transfer Research (STTR) contract from the U.S. Naval Air Warfare Center Weapons Division.
Going through the Cozad New Venture Challenge helped our team evolve considerably. What we learned helped us to not only win the Grand Prize, but continues to be essential in our everyday work as we raise capital, secure commercial pilots, and take Natrion to new heights.
Alex Kosyakov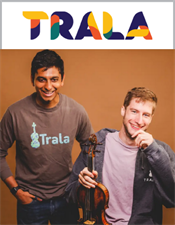 Trala
COZAD GRAND PRIZE WINNER 2017

Trala is a music app that teaches users how to play the violin. Founded in 2017, Trala gives real-time feedback with its proprietary audio processing technology. Trala has been downloaded by more than 400,000 people from 193 countries. The company has raised a total of $15 million in funding and is revolutionizing the music education industry.
Trala's success is a direct result of the support from the UIUC entrepreneurial community. Shout out to the ECE department, the fine judges at the Cozad New Venture Challenge, iVenture Accelerator, Illinois Ventures, and every student who has been part of Trala.

Sam Walder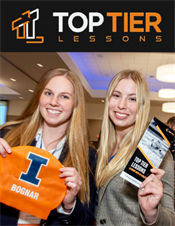 Top Tier Lessons
COZAD GRAND PRIZE WINNER 2023

Top Tier Lessons is an online platform that connects college student athletes with parents in the community looking for sports lessons for their kids. Led by Cara Bognar, D1 swimmer at UIUC, Top Tier Lessons leverages the new market opportunity provided by the Name, Image, and Likeness (NIL) bill that was passed in 2021. NIL refers to an individual's ability to capitalize on their right of publicity and to be compensated through third-party endorsements.
The Cozad New Venture Challenge has always represented the pinnacle of everything the entrepreneurship ecosystem at UIUC offers and stands for. We never would have imagined being able to win! This funding will help keep us on track to launch in another 20 schools and continue to inspire future generations of athletes. I'm grateful for how Cozad has supported me every step of the way.
Cara Bognar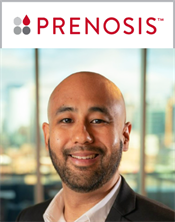 Prenosis
COZAD 2ND PLACE WINNER 2014

Prenosis is transforming clinical diagnosis with artificial intelligence that leverages holistic molecular and clinical data. The company has raised $20 million in funding to date. It announced a venture investment from PACE Healthcare Capital in March 2022, and in November 2021, the startup won a $4.3 million contract from the U.S. Department of Defense to improve early sepsis identification for warfighters.
Finding the right market and preparing the business plan for our medical device were some of the new challenges that we experienced while participating in the Cozad New Venture Challenge. We found that translating technology from the lab to the public space was both very challenging and very exciting.
Umer Hassan, Prenosis Co-founder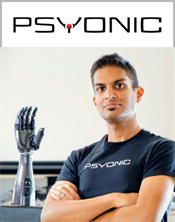 PSYONIC
COZAD GRAND PRIZE WINNER 2015

PSYONIC makes the Ability Hand, an advanced bionic hand with sensory feedback that was released nationally in 2021. The startup provides an affordable and accessible prosthesis with unique bionic abilities.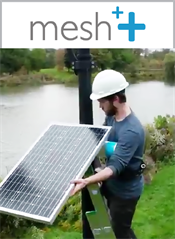 Mesh++
COZAD 2ND PLACE WINNER 2017

Bridging the digital divide, Mesh++ brings WiFi anywhere with solar powered broadband nodes. Founded in 2017, the Chicago-based company is focused on bringing internet connectivity to rural and underserved communities. Mesh++ raised $4.9 million in funding in October 2021.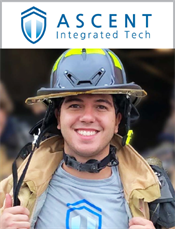 Ascent Integrated Tech
PAUL COUSTON: COZAD PARTICIPANT 2017

Paul Couston is the co-founder of Ascent Integrated Tech, a startup that has developed a single screen dashboard to improve the safety of firefighters, special forces, SWAT teams, and hazmat teams. The startup provides actionable insights on the health, environment, and location of team members. Prior to Ascent Integrated Tech, Paul co-founded Optivolt Labs, a clean energy firm.