Cozad New Venture Challenge

Have a startup idea? Want to launch a company? Take the Cozad New Venture Challenge to accelerate your idea with funding, mentoring and more.
About Cozad
The Cozad New Venture Challenge encourages students to innovate and create new businesses. In its 20th year, Cozad has seen 1200+ teams, 2000+ students, and awarded over $1.7 million in cash and in-kind prizes to its legacy of participating teams!
Teams are invited to create a venture around an idea of their choice. The workshops, assignments, mentorship, and events guide teams through the startup process, and help teams answer questions like:
We have an idea - now what?
What value are we delivering, and to whom?
Is there a viable business model for delivering this value?
Is there an appropriate return on investment for the project?
How do I identify the right market for our venture?
Is our product even solving the right problem?
All teams who submit an Intent to Compete Form, as well as submit all mandatory deliverables and meet all attendance requirements, have the opportunity to compete in the finals event in the spring. Judging rounds leading up to the Finals day do not eliminate teams from the competition. Failure to meet the requirements of the competition will result in removal from the competition.
Teams who make it to the finals round of competition will have the opportunity to meet with venture capitalists, early-stage investors and successful entrepreneurs who will serve as judges. The judges will determine finalists teams that will present their ventures at the finals event in the afternoon. In 2018, teams competed for over $225,000 in funding and in-kind prizes.
The Cozad New Venture Challenge is open to all currently enrolled, degree-seeking undergraduate and graduate students of the University of Illinois at Urbana-Champaign (Illinois), regardless of department or major. Teams must be comprised of at least 50% students of any educational institution, at least 2/3 of whom must be students of the University of Illinois at Urbana-Champaign (at least 33% of the founding team must consist of students of the University of Illinois at Urbana-Champaign). Non-students may be members of the management team and participate in planning the venture, but only students of the University of Illinois at Urbana-Champaign may present the venture and answer questions from the judges in all rounds and must be present in-person.
For a full and more detailed explanation of the rules, restrictions, and guidelines about the competition, please refer to the Rules and Guidelines document linked above.
Award Details
Here are some of the awards that were given at the April 2018 Finals Event:
We have corporate sponsors this year focusing prizes on specific areas of innovation:

AARP Foundation is offering a prize of $5,000 to fund the proposal that, in the opinion of the Foundation, best addresses, with respect to low-income (earning less than $40,000) seniors (50+), one or more of the following needs: (1) the need to access adequate and nutritious food, (2) the need to live safely, independently and comfortably in functional and affordable homes, (3) the need to increase and/or maintain income, (4) the need to enjoy the positive health outcomes of strong and sustaining social bonds. For more information on the Prize, see: www.aarpfoundationprize.org

Edwin Moore Family Agriculture Innovation Prize: This prize will be awarded to the team with the best agricultural startup. The award honors the legacy of Edwin E. Moore (1924), who graduated from the University of Illinois College of Agriculture and began farming in Will County. Throughout his agricultural career, he and wife, Iva, used innovative farming practices for both crop production and livestock management. Two of their four children became farmers, Edwin and Thomas (1953, College of Agriculture), and continued use of innovative farm practices.

Dr. Paul Magelli Innovation Prize: IllinoisVENTURES is pleased to award the Dr. Paul Magelli Innovation Prize to a Cozad finalist. The $10,000 Magelli Prize will be in the form of a direct or convertible equity investment in a startup team that has demonstrated its potential to grow and create significant value as an entrepreneurial venture.

V. Dale Cozad Best Pitch Award: This prize honors the importance of effective presentation and communication skills in all business endeavors and will be awarded to the team with the best pitch at the finals event in April.

Illinois Student Government Ignite Prize for Social Innovation: This prize will support a venture which is aiming to use business principles, innovative technologies, and human capitals or services to advance the condition of populations like the poor, the persecuted, the sick, and the marginalized.

We offer additional mentoring (from alumni and community) for teams throughout the competition.

Office hours are ongoing. Email Stephanie Larson at larson42@illinois.edu for an appointment. More details will be shared soon. You must attend the 3 workshops and submit all deliverables by the stated deadlines to stay and compete in the competition. Failure to do so will result in elimination. See Rules for the full explanation of event requirements.
January 30 | 5:00-7:00pm | MANDATORY | Workshop #1 Ecosystem Mapping | Location TBD
February 3 | DEADLINE TO SIGN UP | Mentor Office Hours | Advance reservations required
February 6, 7 | On-going | RECOMMENDED Mentor Office Hours | Advance reservations required
February 11 | DEADLINE TO SUBMIT | Workshop #1 Assignment Deliverables: Ecosystem Map and Value Chain Map

Application
It's easy to apply! Just tell us names of team members, contact information, and a one-line pitch of your startup idea. Look for the application window to open in Fall 2018.
All undergraduate and graduate students are eligible to compete for the award regardless of college, department, or major. Students must be enrolled full-time at the University of Illinois at Urbana-Champaign during the academic year in which they are competing. All teams must include at least one full-time student in order to compete.
Click here for the 2017-18 Cozad Rule Book
Executive Summary
Later in the process, the Executive Summary is due. Executive Summaries should answer the following questions:
Title of Business / Concept
Team Leader Name
One Line Pitch
Team: names, capabilities, objectives for each member
Project Summary: what's the problem & how do you solve it? Current status of the project?
Customer Segment: for whom are you creating value?
Value Proposition: why would they buy?
Target Market: size, growth, trends
Competitors: how is the problem currently solved?
Competitive Advantage: why would a customer choose your solution?
Final Submission Materials: Competition Waiver
All competing students/teams will need to fill out a Competition Waiver and Rules Acknowledgment form.
Join a Team
Students looking to join a team or startups looking to add team members with a particular skill or background can utilize this team-building spreadsheet.
Have a startup?: If you have a startup idea and need to build your team with specific skills, click here to tell us about your idea and what skills you are looking for to add to your team.
Have a skill?: If you have skills and want to join a startup, click here to tell us about the skills you have and what kind of team you want to join.
Look for a match!: After telling us if you are looking for skills or a startup (see above), click here to search through the list of those who have submitted skills and startups looking to match up.
Attend SocialFuse!: These events are meant to help teams find skilled team members and to help students with skills find startup teams to join. Click here to learn more!

Team members will be asked to sign a statement that they have read and understood the contents of the following Rule Book. Please read through it carefully since we've recently implemented many changes. Let TEC faculty/staff know if you have any questions.
2017-18 Rules for the Cozad New Venture Challenge - new rules to be posted soon!

Many prizes are given to a variety of teams (in 2018, $225,000 in cash and in-kind prizes were awarded in total), but the list below includes the Grand Prize Winners from each year.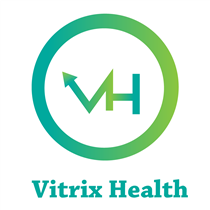 2017-18
Ayush Kumar & Aashay Patel
VITRIX HEALTH uses optical technology and machine learning to screen for oral cancer. Vitrix Health gives dentists and other oral care physicians the ability to detect lesions, often an early sign of cancer, and giving them an opportunity to order a biopsy to further look into the problem.
2016-17
Sam Walder
TRALA is an intelligent practice app for musicians that listens to you play your real instrument and provides real-time feedback and motivation to help you learn twice as fast.
2016-17
Anthony Griffin, Arthur Hoki, & Ishaan Sood
AUTONOMIC ENERGY SYSTEMS enables safe, long-lasting lithium-ion batteries by using thermoresponsive microcapsules.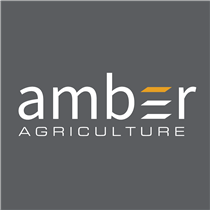 2015-16
Lucas Frye, Joey Varikooty, "Howie" Wei Yang, Tang An Yang, & Xiang Wen
AMBER AGRICULTURE is developing a wireless sensor that monitors crops stored in grain bins. The sensor will communicate important data directly to a smartphone app. Farmers can then use this data to assess the crop's value and make management decisions. The sensor measures carbon dioxide, organic compounds, temperature, and humidity. These factors determine the grain's moisture content and can help farmers know how best to control their dryers and fans to ensure proper moisture levels of their grain.
2015-16
Hanze Ying, Yichen Yang, Garrett Chou, Manas Gosavi, and Yingfeng Yang
HPT: HINDERED POLYUREA TECHNOLOGY creates a low-cost, recyclable sacrificial polymer (polymers that can evaporate thermally). This is a cheaper, cleaner and safer material for semiconductors, orthopedic implants, and more.
2014-2015
Aadeel Akhtar and Patrick Slade
PSYONIC is creating highly advanced prosthetic hands at 10 times less cost to improve the lives of people with amputations worldwide. PSYONIC is co-founded by Aadeel Akhtar, a PhD candidate in Neuroscience and Patrick Slade, junior in Mechanical Science & Engineering.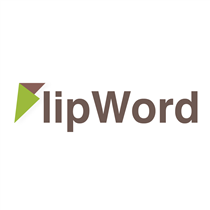 2014-2015
Thomas Reese
FLIPWORD is a device that allows you to passively learn a language while browsing the web. The simple chrome plugin selects keywords on a webpage and converts them to the specified language, allowing you to learn that language easily and passively. Flipword is founded by Thomas Reese, a graduate student in Computer Science.
2013-2014
Adam Tilton and Prashant Mehta
RITHMIO is a data analytics software company with an analytics engine based on research originally funded by the US Air Force for missile guidance and satellite navigation applications. Their first product is a gesture recognition system for wearable devices.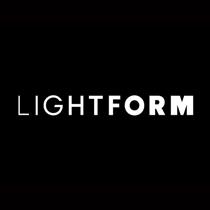 2013-2014
Brett Jones, Rajinder Sodhi, and Kevin Karsch
LIGHTFORM (previously LUMENOUS) creates computer vision technology to make projection mapping easier, cheaper, and more powerful. Lightform was launched by three leading computer science PhD students with expertise and licensing history in computer vision technologies.
2012-2013
Nishana Ismail and Tim Deppen
SERVABO is a self-protection technology company dedicated to reducing the frequency of violent crime. From quickly and discreetly notifying friends of an emergency to providing enhanced safety measures, Servabo is here to keep you safe and secure.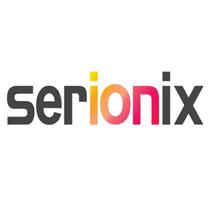 2011-2012
Jim Langer and Welhua Zheng
SERIONIX is an advanced materials company developing high-performance filtration technologies to remove toxic or unwanted chemicals from air and water. Serionix purification is differentiated by game-changing performance, well-defined selectivity for targeted chemicals, and potential for low-cost production.
2010-2011
Yi Chen, Aaron Wiener, Dave Tarvin, Rui Cai, and Jingrui Lu
EFFIMAX SOLAR is developing a more efficient Nanotexturing technique for more solar cells that they will sell to photovoltaic manufacturing plants. They engineer products for solar manufacturers worldwide. Their patented silicon nanotexturing approach produces the industry's most powerful solar cells, and shortens a traditional 3-hour production process to just 5 minutes. Their aim is to reduce solar manufacturing costs and facilitate affordable solar power at the consumer level.
2010-2011
Zach Tratar, Rob Grzyb, and Jason Febery
CONTENDABLE is a platform for hosting and managing competitions in a unique community-based network which enables businesses to crowdsource innovation.
2009-2010
Mathew Gornick and Ryan Matthews
ORANGEQC is a simple, powerful janitorial inspection app and website that help your team do quality control right. They work with contractors and offer them a software as a service (SaaS) web application to keep track of the quality of service as well as mobile device software to perform area inspections.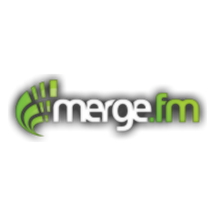 2008-2009
Adam Steele, Will Leinweber, and August Knecht
MERGE.FM is collaborative songwriting and music composition website based on audio tracks. This technology will allow millions of musicians to collaborate on songs together.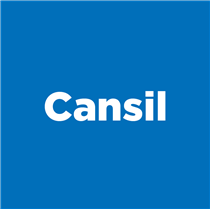 2007-2008
Paulius Elvikis, Jingyan Dong, and Deep Kishore
CANSIL developed their first product, the CanderPinch detection system. The CancerPinch diagnoses metastatic cancer cells within in-vitro tissue samples. CanSil leverages nano-fabrication techniques to make microdevices that detect cancer. These devices exploit the difference in mechanical properties between cancerous and healthy cells to make diagnoses faster and more reliably than existing techniques.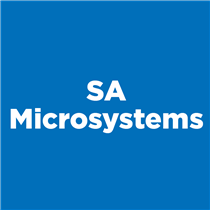 2007-2008
Adam Sawyer and Kurt Adair
SA MICROSYSTEMS goal is to provide universities and research laboratories with easy-to-use workstations for analyzing microfluidic devices. Sawyer and Adair predict that their device will be used primarily by individuals developing new microfluid projects related to blood testing and DNA analysis.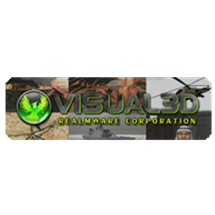 2006-2007
Dan Moorehead and Aaron Pollack
REALMWARE is produces a tool that can help build three-dimensional games, simulations and visualizations. Realmware Corporation, developer of the Visual 3D Game Engine, provides a full range of offshore and US-based software development services for 3D games, simulations, and virtual worlds. The underlying 3D engine for Visual3D Game Engine first began development in 2003, and with Visual3D's All-in-One Toolset beginning development in late 2005.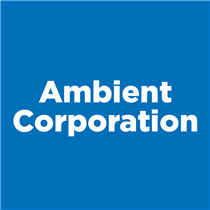 2005-2006
Michael Callahan, Thomas Coleman, David Osorio, and Bridget Ahern
AMBIENT CORPORATION developed the Audeo. The Audeo is a sensory device placed around the neck of an afflicted person. In operation, it intercepts the signals from the brain that control the vocal chords and the vocal tract. The speech can then either be output directly or used to control external devices, such as a motorized wheelchair.
2005-2006
Andrew Honegger and Andy Phillip
MICROLUTION INC was acquired by GF Machining Solutions in 2016. Previously, it was a 24-employee company that designed and manufactured specialty machines that create tiny, high-precision parts on Chicago's northwest side. After several years of university-level research beginning in the late 1990′s, Microlution officially incorporated in 2005 with a single 3-axis machine. Microlution offers a full line of 3, 4, and 5-axis micro-milling machines, femtosecond laser machining platforms, and a micro lathe for turning applications.
2003-2004
Michael Philpott and Eric Hiller
FEATURE BASED COSTING SYSTEMS is a system and method for automatically estimating the optimized cost of a part during the course of design of the part on a computer-aided design (CAD) system by a designer. An estimate of optimized costs and cost reasoning is fed to the designer as an output display on an output device.
2002-2003
Myung Kim and Aaron Goldstein
KIM LABORATORIES INC is a privately held biotech company. It began operations in May 2003 at the University of Illinois at Urbana-Champaign (UIUC) focusing on the food safety market and is now located in Rantoul, IL. Kim Laboratories is still the only company in the world who produces antibodies specific for Norovirus.
2001-2002
Bruce Flachsbart and Greg Moszgal
OPTOELECTRONIC ASSEMBLY is working to improve optoelectronic component manufacturing through the development of electronic components and is currently located in Longview, Illinois.
2000-2001
Julie Thompson and Larry Markoski
CHROMAX CHROMATOGRAPHY SOLUTIONS was started in 1998 by two chemistry students. The company developed chromatography devices, used by chemists in industry and academia for chemical analysis. The company was unable to produce many sales due to an expensive product and small market and they eventually shut down.





About how many teams compete in Cozad each year?
It varies from year to year, but normally we have between 75 and 125 teams compete each year.
When is my Intent to Compete due?
In 2017-18, the Intent to Compete was due on Sunday, February 4th at 11:59 pm.
What is included in the Executive Summary?
Title of Business/Concept
Team Leader Name
One Line Pitch
Team: names, capabilities, objectives for each member.
Project Summary: what's the problem & how do you solve it? Current status of the project?
Customer Segment: for whom are you creating value?
Value Proposition: why would they buy?
Target Market: size, growth, trends
Competitors: how is the problem currently solved?
Competitive Advantage: why would a customer choose your solution?
Do I need to have a developed company to compete in Cozad?
No, you do not, you can enter with just an idea, but the teams that win usually work on their idea throughout the semester.
If I am a judge or sponsor and need a hotel room, where should I stay?
Recommended Hotels:
HOTEL RECOMMENDATIONS
I Hotel and Convention Center, 217-819-5000
Champaign, IL 61820
Conference rate: $109/night
Conference Code: A code and link for 2018-19 will be provided at a later date.
What do I win if I win the Cozad New Venture Competition?
It varies from year to year, but we have given out cash prizes, coworking space, resources, counseling, consulting, and various other prizes to help get the company kickstarted.
What if someone steals my idea?
More often than not, a successful company is about the person, more than the idea. Someone else would not have the same passion, drive, or motivation that you have to start a company. Some of the most successful entrepreneurs are not afraid of sharing their idea, getting feedback, and changing their business model. Our advice is "Share to Learn".
Is the Executive Summary round an elimination round?
No, there are no elimination rounds until the finals event.
Are there two rounds of pitching?
No, there is only one round of pitches. Should you make it to the finals there will be one more pitch.
When is the Cozad Showcase and Finals?
The Showcase and Finals Event typically take place in April of each year.
Can international students participate in Cozad?
Yes, international students can participate in Cozad. However, it is recommended you speak to International Student and Scholar Services (ISSS). Contact: Stephanie Dvorachek sjhan@illinois.edu.
I am having trouble putting together my final materials. Is there a document to follow?
Yes, you can find guidance here!
About V. Dale Cozad
Born on a farm in Illinois, Dale Cozad earned a degree in Agricultural Economics from Southern Illinois University and promptly embarked on a career in insurance. Although very successful, his growing interest in diversified financial services led him to found Cozad Asset Management in 1972. Today, the company is a registered investment advisor with over $350 million in assets under management.
Dale Cozad was also one of the entrepreneurs who founded Cozad Westchester Agricultural Asset Management, which to date has received $390 million in commitments from institutional agricultural investors.
In recognition of Dale's great success, and of his long friendship with Peter Fox, Peter and his wife Kim have, through a generous endowment, established both the V. Dale Cozad Lecture Series in Entrepreneurship through the College of Commerce, and the Cozad New Venture Competition (now called Cozad New Venture Challenge) through the Technology Entrepreneur Center in the College of Engineering. These gifts, enhanced by family and friends of Dale Cozad, honor his memory, his hard work, dedication, and entrepreneurial spirit.
Speaking of his father, Greg Cozad, now the president of Cozad Asset Management, recalls that "he was always an entrepreneur at heart, always looking for new financial services that would allow him to serve his clientele better. He was very competitive by nature and loved to encourage and assist young people in their career goals. The Lecture Series in Entrepreneurship and the Business Plan Competition are therefore fitting memorials to my dad, and an outstanding tribute to his legacy. They combine his business interest with his commitment to the University of Illinois."
Dale Cozad was a valued member of the Commerce Business Advisory Council from 1981 until his untimely death in 1993.