Cozad New Venture Challenge


Have a startup idea? Take the Cozad New Venture Challenge to accelerate your idea with funding, mentoring and more! The campus-wide Cozad New Venture Challenge, held annually since 2000, provides mentoring to teams through the phases of venture creation; and workshops on idea validation, pitching skills, and customer development. In 2023, teams are competing for over $300,000 in funding and in-kind prizes. The awards are funded through sponsorship, alumni donations, and campus partners. All teams who meet the requirements of the Cozad New Venture Challenge, including submitting all mandatory deliverables and meet attendance requirements, have the opportunity to compete in the Demo Showcase in April. Students will get to showcase their ideas to venture capitalists, early-stage investors, and successful entrepreneurs who serve as judges. The judges determine which teams will present their ventures at the Finals Event. All students across campus, whether undergraduate or graduate students, are welcome to participate.
Record Funding
Get funding and prizes from a record pool of over $300,000.
NEW! Additional Track
We're offering an additional Healthcare Track this year with specialized mentoring and workshops!
NEW! Demo Day Giveaway
We'll be awarding $250 and $500 prizes from a pool of $10,000 at Demo Day.
Valuable Connections
Connect with investors and mentors that can help launch your startup. Get one-on-one deep dive sessions with mentors who are industry experts, venture capitalists, alums, and entrepreneurs.
Schedule
See the Spring 2023 detailed schedule here.


2022 Cozad Award Winners
Congratulations to all of the teams that participated last year! Learn more about which University of Illinois startups won the top prizes, as well as which startups won dozens of other awards in the form of funding, cash, and in-kind prizes.
Cozad New Venture Challenge Success Stories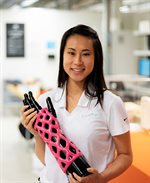 Cast21 | COZAD FINALIST 2016 | Founded in 2016, Cast21 is a medical device company that creates innovative healthcare solutions. Its first product, the Osteon Defender, is a lighter, hygienic, waterproof, and comfortable cast alternative to a traditional plastic and fiberglass cast. Cast21 has raised a total of $2.4 million in funding.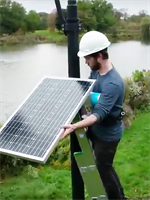 Mesh++ | 2ND PLACE WINNER 2017 | Bridging the digital divide, Mesh++ brings WiFi anywhere with solar powered broadband nodes. Founded in 2017, the Chicago-based company is focused on bringing internet connectivity to rural and underserved communities. Mesh++ raised $4.9 million in funding in October 2021.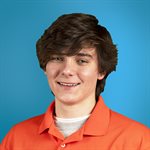 Natrion | GRAND PRIZE WINNER 2021 | Natrion is developing safe, high-performance, highly scaleable solid-state battery technologies to facilitate the introduction of mass market-viable electric vehicles and renewable energy. The clean energy startup won $35,000 in funding at Cozad in 2021, including $20k as the Grand Prize Winner, $10k for the Dr. Paul Magelli Innovation Prize from Illinois Ventures and $5k for the V. Dale Cozad Best Pitch Award from Cozad Asset Management. Natrion was also recently awarded, in partnership with Medgar Evers College, a $200k Small Business Technology Transfer Research grant from the U.S. Navy's Naval Air Systems Command.
Prenosis | 2ND PLACE WINNER 2014 | Prenosis is devoted to ushering in a new era of precision diagnostics in acute care using artificial intelligence that leverages holistic molecular and clinical data. The company has raised total $20 million in funding till date. It announced a venture investment from PACE Healthcare Capital in March 2022, and in November 2021, the startup won a $4.3 million contract from the U.S. Department of Defense to improve early sepsis identification
for warfighters. Prenosis will also expand an existing partnership with Roche Diagnostics totalling close to $6 million in investment.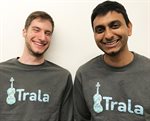 Trala | GRAND PRIZE WINNER 2017 | A tech-powered music app that teaches users how to play the violin. Founded in 2017, Trala gives real-time feedback with its proprietary real-time audio processing technology. Trala has been downloaded by more than 400,000 people from 193 countries. The company has raised a total of $11.7 million* in funding over 4 rounds.

Reconstruct | 2ND PLACE WINNER 2016 | Reconstruct's Visual Command Center brings together reality capture, design, and scheduling to provide remote quality control and progress tracking for construction and real estate assets. The company offers its platform
to a range of customers including Pfizer, 7-Eleven, and McDonald's. Reconstruct has raised about $25 million in total funding till date. It raised $17.3 million in a Series B funding round in 2021. Reconstruct had also raised $7.7 million in Series A funding in 2019.