Illinois Innovation Prize
View the 2020 Virtual Awards Ceremony above!
The Illinois Innovation Prize (IIP) for $20,000 is awarded annually to a creative and passionate student working towards innovative solutions that could have a positive societal impact. Since 2007, $320,000 has been awarded to student innovators.
Those nominating should look for a student who:
• Is a creative and passionate innovator
• Is working on a novel innovation with the potential to create a positive impact
• Inspires others
Fiddler Innovation Award | Nominees of the Illinois Innovation Prize are also eligible to receive the Fiddler Innovation Fellowship ($10,000) from Jerry Fiddler and Melissa Alden, if they so choose. Jerry Fiddler believes that the most interesting and urgent problems and opportunities often lie "between the cracks". This award supports innovations that address cultural or global challenges that incorporate creativity, the arts/design, and technology into interdisciplinary solutions. Nominees will be given the opportunity on the application form to tell why they and their innovation(s) should be considered for this prize. Nominees should make sure to clearly articulate their role in their innovation(s).
The Fiddler Innovation Fellowship is part of an endowment from Jerry Fiddler and Melissa Alden to the University of Illinois in support of the Emerging Digital Research and Education in Arts Media (eDream) Institute, which is based at the National Center for Supercomputing Applications (NCSA).
Expectations of Winner

The nomination window will open late in the Fall 2020 semester.
Students must be nominated by a faculty member, mentor, or advisor. Students may not nominate other students. To qualify, students must be on-campus during the 2020-21 academic year at the University of Illinois at Urbana-Champaign.
Frequently Asked Questions
Must the award money be used for research?
No, it's an unrestricted cash gift. $20,000 in cash is awarded. However, it may be awarded to more than one student, and divided at the discretion of the judges.
Do I have to be in The Grainger College of Engineering to apply?
No. We accept applications from any undergraduate or graduate student on campus regardless of major or college. Winning applications are not based on your major but are based on the innovation you present in your application.
Who is eligible to apply?
All students are eligible to compete. Students must be enrolled full-time at the University of Illinois at Urbana-Champaign during the academic year in which the award will be presented.
What is the process to apply?
You must be nominated in order to apply. Once you have been nominated, you will receive an email stating that you've been nominated and now need to apply for the award. The application consists of a few questions, submitting your resume and references and supplemental materials. Judges will review all applications and invite a select few in for an interview. If you are selected for an interview, you will be notified in February and interviews will take place in March. The winner will be annouced in April.
Do I need many nominations?
You only need one nomination to be considered for the award. The amount of nominations you receive does not affect the judging process.
When is the deadline to nominate?
The deadline to nominate is typically towards the end of January each year.
Am I required to have a patent?
No.
Do I forfeit my intellectual property rights by submitting an application?
Generally, no. We use only titles and short descriptions of inventions for public relations purposes. Additionally, the judging panel will be asked to keep in mind that student applications are distributed solely for the purpose of evaluation for the Illinois Student Prize and should not be reproduced for other purposes.
However, please be aware that you will be barred from obtaining patent protection, if the patent application is filed more than one year after a "publication" that may permit a person reasonably skilled in the field to make the invention based upon your application. In addition, you will be barred from obtaining patent protection in foreign countries.
Please consult the Illinois policies relating to intellectual property, the Office of Technology Management, and the USPTO to ensure protection of your intellectual property.
Who are the judges?
The judges panel is comprised of Illinois alumni and entrepreneurs as well as faculty members representing diverse areas of expertise across several colleges and departments.
Previous Winners and Finalists
The Illinois Innovation Prize (IIP) for $20,000 is awarded annually to an innovative student working towards solving global and societal challenges with the potential for a significant positive impact on the world.
Siddharth Krishnan is a PhD candidate in Materials Science and Engineering. He has developed a noninvasive, wearable shunt failure monitor for patients with hydrocephalus. Hydrocephalus affects approximately one million Americans in every stage of life and is the most common reason for brain surgeries in children. The shunt failure monitor has the potential to bring down the costs associated with expensive, inaccurate, and painful diagnostic testing. Learn more about Siddharth and his startup Rhaeos, Inc.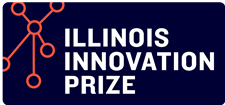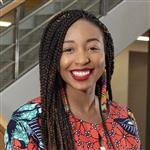 Jewel Ifeguni, one of the IIP finalists, was recognized as well for receiving the Fiddler Innovation Fellowship.

2019 Finalists
Shayne Chammavanijakul, Jewel Ifeguni, Benjamin Khachaturian, Amaury Saulsberry
Kathleen Hu is a senior in Industrial and Enterprise Systems Engineering and founder of Dibbs. Dibbs is a technology platform and organization to connect excess food at grocery stores to local food pantries. Dibbs is on a mission to reduce food waste while fighting hunger.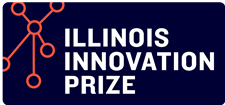 2018 Finalists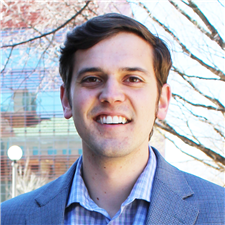 Lucas Frye is an MBA candidate in the College of Business and co-founder and CEO of Amber Agriculture, a startup focused on automating grain management. Using IoT-enabled wireless sensors and cloud analytics, their technology enables farmers to capture the highest possible price for their crops. Lucas utilized his farm background and Bachelor of Science in Agricultural and Consumer Economics along with his co-founder's engineering skills to win the 2016 Cozad New Venture Competition. Since then, Amber Agriculture has taken part in the iVenture Accelerator and was named the Best Startup at the Consumer Electronics Show by Engadget. While at Illinois Lucas was the President of the College of ACES Council, co-director of the University of Illinois Student Alumni Ambassadors, winner of the Warren K. Wessels Achievement Award to the most outstanding senior in the college of ACES, Senior 100 Honorary: Top 100 Campus Seniors based on University of Illinois Leadership and Loyalty, and was a student trustee on the University of Illinois Board of Trustees.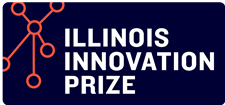 2017 Finalists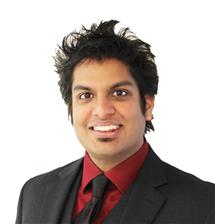 Aadeel Akhtar is a Neuroscience Ph.D. Candidate at the University of Illinois, currently enrolled in the College of Medicine. He graduated from Loyola University Chicago, Magna cum laude, with a B.S. in biology and a M.S. in computer science in 2007 and 2008, respectively. Aadeel is also the CEO and Co-founder of PSYONIC, a startup developing highly advanced, low-cost prosthetic hands – the first with sensory feedback -- to those who need them around the world. PSYONIC took home the 1st place prize in the 2015 Cozad New Venture Competition before participating in the iVenture Accelerator in the summer of 2015. His passion for helping amputees comes from a trip to Pakistan in the summer of 1994 when he met a girl his age missing her right leg. The girl was using a tree branch as a crutch, and Aadeel could not understand how two people with the same ethnic background could have such vastly different qualities of life. He then made it his mission to help amputees, such as the girl he met in Pakistan as a child, improve their quality of life.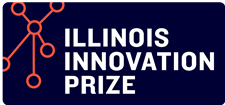 2016 Finalists
Ritu Raman, PhD Candidate in Mechanical Science and Engineering was announced as the 2015 winner and awarded with $15,000. Ritu is focused on developing and commercializing 3D printing technologies for applications in biomedical engineering. Specifically, Ritu is interested in using 3D printing to manufacture biological building blocks, or BioBlocks. These BioBlocks can harness the innate abilities of biological materials to sense, process, and respond to a variety of dynamic environmental signals in real time. Ritu plans to use experiential learning and empirical discovery as a tool to train the next generation of makers, builders, and inventors.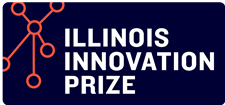 2015 Finalists
Ahmed Khurshid, Amy Doroff
Canan Dagdeviren, a PhD Candidate in Materials Science and Engineering won the 2014 Illinois Innovation Prize for her research in applications of piezoelectric materials and patterning techniques for unusual electronics with an emphasis on bio-integrated systems, such as bio-sensors, actuators, transducers, and mechanical energy harvestors in flexible/strechtable forms.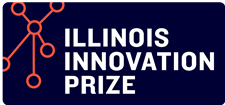 2014 Finalists
Analisa Russo, Paul Froeter, Adam Tilton, Peter Fiflis, James Pikul
Rajinder Sodhi's invention, AIREAL, allows users to feel physical forces in the air without requiring any instrumentation of the user. This technology enables new interactive experiences, such as movies and games that can deliver physical forces to a viewer and objects in their environment. Other applications include assistive technologies for visually-impaired users. Rajinder's research lies at the intersection of computer vision and human computer interaction and he focuses on creating new Augmented Reality experiences that blurs the line between our physical and virtual worlds.
Brett Jones strives to merge physical and virtual worlds. His current project, IllumiRoom, augments the area surrounding a television screen with projected visualizations to enhance the traditional living room entertainment experience. IllumiRoom uses a Kinect and a projector to blur the lines between on-screen content and the environment. Brett's research makes content creation for this type of projection mapping cheaper and easier, turning it into a new creative medium that can be used to bring magical experiences to advertising, hands-on education, theater, gaming and in-home computing.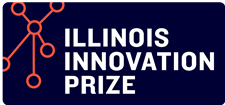 Eduardo Torrealba, a graduate student in Mechanical Science and Engineering, created his company Oso Technologies after a simple search to keep household plants alive. His first product, Plant Link, monitors the moisture needs of specific plants and can deliver water on an as-needed basis using smart valves. Torrealba is the 2013 winner of the Lemelson-MIT Illinois Student Prize.

2013 Finalists
Eleni Antoniadou, Michael McCarty, Arnab Mukherjee, Lucas Smith, Brett Walker
Kevin Karsch, a doctoral student in computer science, has helped develop a technique for inserting objects and special effects into photos and videos without taking physical measurements of the scene. The technique can be performed by novices in a few minutes. Karsch is the 2012 winner of the Lemelson-MIT Illinois Student Prize.


2012 Finalists
Sriram Chandrasekaran, James Langer, Pradeep S. Shenoy, Muhammed Fazeel
Scott Diagle is working on IntelliWheels, a new product that replaces manual wheelchair wheels and adds automatic gear shifting to reduce the amount of effort required to push the chair. Daigle is the 2011 winner of the Lemelson-MIT Illinois Student Prize.


2011 Finalists
Zeba Parkar, Colin Lake
Jonathan Naber, guided by his passion for helping those less fortunate, has developed an affordable prosthetic arm for people in underdeveloped countries with the help of his team, Illini Prosthetic Technologies. Putting aside his initial focus to make a state-of-the-art prosthetic arm with electronic components, Jonathan has created an arm from off the shelf materials that is extremely functional, durable and easily manufactured. Naber is the 2010 winner of the Lemelson-MIT Illinois Student Prize.
2010 Finalists
Kira Barton, Stephen Diebold, Scott Daigle
John Wright has developed new mathematical tools that drastically improve the accuracy of facial recognition systems such as those used at Boston's Logan airport, the 2001 Superbowl, and by the Tampa, Florida police department. Wright is the 2009 winner of the Lemelson-MIT Illinois Student Prize.


2009 Finalists
Martin Page, Jang-Ung Park, Robert Shepherd, Adam Steele, Murali Venkatesan, Ben Blaiszik, Han Wui
Patrick Walsh is working towards changing the way 1.6 billion people light their homes. Patrick's solar-powered LED lamps are a brighter, healthier, longer-lasting, and less expensive lighting option for people with unreliable electricity. Walsh is the 2008 winner of the Lemelson-MIT Illinois Student Prize.



2008 Finalists
Chris Field, Yun Fu, Shravan Gaonkar, Stephen Diebold
Michael Callahan hopes to assist individuals without the use of speech and mobility to communicate through the application of neuroscience. Callahan is the 2007 winner of the Lemelson-MIT Illinois Student Prize.




2007 Finalists
Shao Liu, Matthew Meitl, Zheng Ni, Craig Robinson, Kumara Sastry, Bhezad Sharif, Renata Sheppard