Past Award Recipients: Illinois Innovation Prize & Fiddler Innovation Fellowship

Past Award Recipients and Finalists
The Illinois Innovation Award (IIA) for $20,000 is awarded annually to an innovative student working towards solving global and societal challenges with the potential for a significant positive impact on the world. The Fiddler Innovation Fellowship for $10,000 is now also awarded in conjunction with the Illinois Innovation Award (this combined effort began in 2019). This award supports innovations that address cultural or global challenges that incorporate creativity, the arts/design, and technology into interdisciplinary solutions.
2023 Illinois Innovation Award Recipient - Janet Sorrells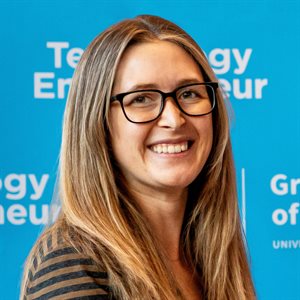 Janet Sorrells is a graduate student in Bioengineering in The Grainger College of Engineering.
Sorrells is working on novel sensing technologies for biomedical applications at the
Biophotonics Imaging Laboratory
to address critical needs for improving speed and accuracy. Her
research
is specifically focused on creating computationally inspired optical microscopes for faster and better characterization of biological specimens. She has developed a method for
photon counting in multiphoton microscopy,
which enables high-precision image acquisition at previously unprecedented speeds. This new detection scheme allows for fast, noninvasive imaging of the metabolic activity in biological samples, including extracellular vesicles and bacteria. Sorrells has used her technology to characterize metabolic signatures of extracellular vesicles in cancer with the hope of using her technology for rapid biomarker detection in clinical screening and diagnostics.
2023 Fiddler Innovation Fellowship Recipient - Bara Sadaah
Bara Sadaah is a student in the Carle Illinois College of Medicine.
Sadaah has developed an anti-fatigue vest for surgeons to reduce fatigue and provide muscle relief. The vest utilizes multiple sensors to measure the surgeon's posture in real-time and provides feedback, alerting them to correct any improper posture that may lead to fatigue. The long-term goal of the anti-fatigue vest is to address the physician shortage by reducing early retirement of surgeons due to deteriorating health.


2023 Finalists
2022 Illinois Innovation Award Recipient - Guanhua Xun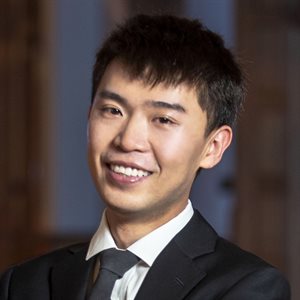 Guanhua Xun is a graduate student in Bioengineering in The Grainger College of Engineering.
Xun is a member of the research group led by
Chemical and Biomolecular Engineering
professor, Huimin Zhao. The research team has developed a rapid, Scalable, and Portable (SPOT) testing system for COVID-19 diagnosis. This affordable system comprises a saliva-based virus detection assay and a battery-powered portable device that can be used anywhere. The system enables high volume and low-cost access to COVID-19 testing. The SPOT system simplifies the complicated testing results workflow, such as heating and cooling each sample to get results. It is also less invasive than a nasal swab. The test can detect as little as one viral particle per 1-microliter drop of fluid. Xun is also developing a SPOT based at-home testing system for rapid diagnosis of any viral respiratory infections in a single test. He envisions the SPOT system will become an important tool to help prevent future respiratory disease outbreaks and accelerate the diagnosis of other non-respiratory diseases in a non-invasive testing manner.
2022 Fiddler Innovation Fellowship Recipient - Gabe Tavas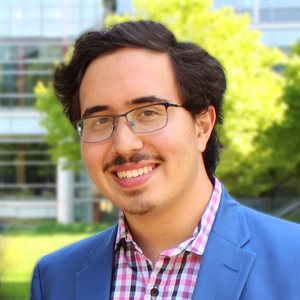 Gabe Tavas is a senior in Sustainable Design in the College of Fine and Applied Arts.
Tavas has developed a wood alternative called Pyrus, made from waste from kombucha brewing. He is the founder of
Symmetry Wood
, a biotech company that is focused on making wood without cutting down trees. Tavas is exploring using bacteria to produce cellulose — the major component of wood and the most abundant organic substance on Earth. The cellulose can be formed into a new and innovative alternative to wood for many commercial products. Tavas is using Pyrus to make items like guitar picks and jewelry. In the future, he hopes to 3D print the bacteria cellulose into bigger objects that would be difficult to make out of a sheet of the material. He is also the winner of 2021 U.S. James Dyson Award.


2022 Finalists
2021 Illinois Innovation Award Winner - Maha Alafeef
Maha Alafeef is a graduate student in Bioengineering in The Grainger College of Engineering.
Maha's research work is focused on the use of translational bioengineering approaches to detect genetic materials of pathogens, such as SARS-COV-2, with the overarching goal of offering a rapid and accurate test that can be widely deployed. She has developed an inexpensive, yet highly accurate nucleic acid-based test for COVID-19 diagnosis with sample to assay time of less than 5 minutes requiring no RNA isolation or nucleic acid amplification. The technology was recently licensed for commercialization to RNA Disease Diagnostics, Inc., an early-stage biotech company. The test will support RNA Disease Diagnostics' efforts to develop and manufacture proprietary molecular disease diagnostic testing kits, enabling the company to quickly and accurately detect multiple infectious diseases, helping to lead the prevention of their transmission and spread. Maha has designed, developed, fabricated, and provisionally patented several technologies responding to COVID-19 pandemic. While she is not constantly pushing herself to develop countless ideas into creations that can benefit humanity, Maha can be found mentoring next generation scientists.
2021 Fiddler Innovation Fellowship Winner - Ariana Barreau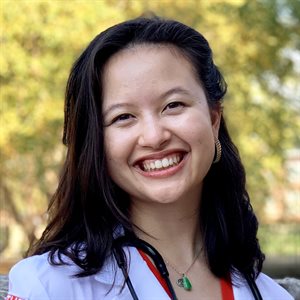 Ariana Barreau
is a first year medical student in the Carle Illinois College of Medicine.
Ariana, also one of the IIP finalists, was recognized for
Fiddler Innovation Fellowship.
Ariana aspires to be a physician-innovator who solves health disparities and improves patients' quality of life. She is the co-founder of ProteCKD, a chronic kidney disease (CKD) pre-screening program that aims to reduce racial disparities in renal care and health expenditures in CKD care. African Americans are 3.5x more likely to reach end-stage CKD compared to white counterparts and are less likely to know that they have CKD. Ariana has developed a CKD pre-screening kit that includes urine-testing strips and educational materials to connect users to local and affordable healthcare resources. Ariana aims to offer marginalized patients an economical way to assess CKD risk for early diagnosis and treatment. She plans to partner with food banks, shelters, and other social programs to distribute kits to communities that need it the most. Passionate about promoting interdisciplinary innovation and facilitating medical entrepreneurship, Ariana has also co-founded AxisMED, a healthcare pre-incubator that aims to provide a launch pad for students interested in advancing medicine and grow a collaborative community of healthcare entrepreneurs across campus.
The Fiddler Innovation Fellowship is part of an endowment from Jerry Fiddler and Melissa Alden to the University of Illinois in support of the Emerging Digital Research and Education in Arts Media (eDream) Institute, which is based at the National Center for Supercomputing Applications (NCSA).
2021 Finalists
Homa Khosravian, Gabriel Price, Shonit Sharma
2020 Illinois Innovation Award Winner - Ananya Tiwari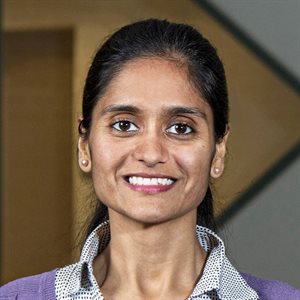 Ananya Tiwari
is the co-founder of the
SwaTaleem Foundation
that is transforming the government schools in extremely remote regions of India into model schools to solve the complex problem of child marriage by increasing educational outcomes for young girls. Ananya believes that building girls' capacity through formal education and livelihood training will enhance their ability to negotiate key life decisions that are crucial for delaying early marriages. By using a human centered transformative approach, along with integrating socio-emotional learning with school education of girls and the teachers, Ananya aims to enable constructive engagement of the primary stakeholders (adolescent girls, teachers, government officials, and funders) towards driving educational outcomes through active participation, feedback, and creating opportunities to collectively problem-solve. The foundation fosters participatory development by enhancing leadership capacities of the primary stakeholders towards driving their own transformation. Girls develop cognitive aptitude and socio-emotional skills; teachers develop socio-emotional skills, learner centered teaching practices, and emerge as problem-solving champions; and the government has better school and development indicators. Ananya was awarded $20,000 as the recipient of the Illinois Innovation Prize.

2020 Fiddler Innovation Fellowship Winner - Anayna Cleetus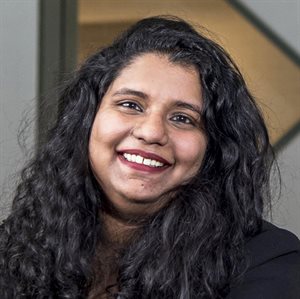 Ananya Cleetus
, one of the IIA finalists, was recognized for receiving the
Fiddler Innovation Fellowship.
Ananya is the founder of
Anemone
, a mental health crisis app that aims to destigmatize mental illness. The app allows users to create a customized crisis plan, and share it with friends, family, first responders, and mental health professionals. Mental health illness is a growing crisis, especially among youth in the U.S. One in five Americans suffer from a mental illness and the U.S. has around 1.4 million annual suicide attempts (compared to an annual 1.5 million heart attacks). Channeling her own struggles into a positive tool for others to use, Ananya aspires to be on the front lines of mental health crisis, and work on the next big innovation in the field. She says, "While many people grow up learning about CPR, the Heimlich maneuver, or even 'stop, drop and roll', they typically are not given any education about mental health at all. Anemone aims to bridge this education gap and provide valuable resources." Ananya received $10,000 as the recipient of the Fiddler Innovation Fellowship.
The Fiddler Innovation Fellowship is part of an endowment from Jerry Fiddler and Melissa Alden to the University of Illinois in support of the Emerging Digital Research and Education in Arts Media (eDream) Institute, which is based at the National Center for Supercomputing Applications (NCSA).
2020 Finalists
2019 Illinois Innovation Award Winner - Siddharth Krishnan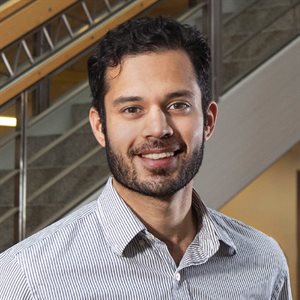 Siddharth Krishnan is a PhD candidate in Materials Science and Engineering. He has developed a noninvasive, wearable shunt failure monitor for patients with hydrocephalus. Hydrocephalus affects approximately one million Americans in every stage of life and is the most common reason for brain surgeries in children. The shunt failure monitor has the potential to bring down the costs associated with expensive, inaccurate, and painful diagnostic testing. Learn more about Siddharth and his startup Rhaeos, Inc.






2019 Fiddler Innovation Fellowship Winner - Jewel Ifeguni
Jewel Ifeguni has a bachelors degree in Computer Science and is founder and CEO of YouMatter Studios, a virtual reality media startup focused on diversity and inclusion in media. YouMatter Studios has created How We Got Here, a docuseries that is forefronting Black Voices and shifting the nation's conversation around allyship.
2019 Finalists
Shayne Chammavanijakul, Jewel Ifeguni, Benjamin Khachaturian, Amaury Saulsberry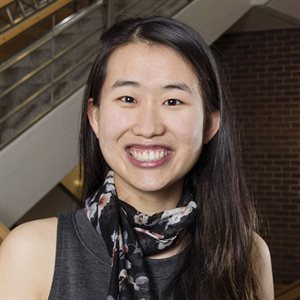 Kathleen Hu is a senior in Industrial and Enterprise Systems Engineering and founder of Dibbs. Dibbs is a technology platform and organization to connect excess food at grocery stores to local food pantries. Dibbs is on a mission to reduce food waste while fighting hunger.
2018 Finalists
Jamila Hedhli, Rohit Kalyanpur, Hiba Shahid, Lucas Smith, Benjamin Thompson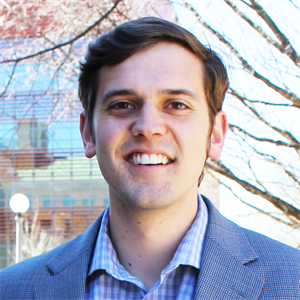 Lucas Frye is an MBA candidate in the College of Business and co-founder and CEO of Amber Agriculture, a startup focused on automating grain management. Using IoT-enabled wireless sensors and cloud analytics, their technology enables farmers to capture the highest possible price for their crops. Lucas utilized his farm background and Bachelor of Science in Agricultural and Consumer Economics along with his co-founder's engineering skills to win the 2016 Cozad New Venture Competition. Since then, Amber Agriculture has taken part in the iVenture Accelerator and was named the Best Startup at the Consumer Electronics Show by Engadget. While at Illinois Lucas was the President of the College of ACES Council, co-director of the University of Illinois Student Alumni Ambassadors, winner of the Warren K. Wessels Achievement Award to the most outstanding senior in the college of ACES, Senior 100 Honorary: Top 100 Campus Seniors based on University of Illinois Leadership and Loyalty, and was a student trustee on the University of Illinois Board of Trustees.
2017 Finalists
Bilge Acun, Olaoluwapo Ajala, Daniel Gardner
Aadeel Akhtar is a Neuroscience Ph.D. Candidate at the University of Illinois, currently enrolled in the College of Medicine. He graduated from Loyola University Chicago, Magna cum laude, with a B.S. in biology and a M.S. in computer science in 2007 and 2008, respectively. Aadeel is also the CEO and Co-founder of PSYONIC, a startup developing highly advanced, low-cost prosthetic hands – the first with sensory feedback -- to those who need them around the world. PSYONIC took home the 1st place prize in the 2015 Cozad New Venture Competition before participating in the iVenture Accelerator in the summer of 2015. His passion for helping amputees comes from a trip to Pakistan in the summer of 1994 when he met a girl his age missing her right leg. The girl was using a tree branch as a crutch, and Aadeel could not understand how two people with the same ethnic background could have such vastly different qualities of life. He then made it his mission to help amputees, such as the girl he met in Pakistan as a child, improve their quality of life.
2016 Finalists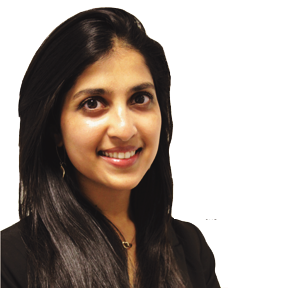 Ritu Raman, PhD Candidate in Mechanical Science and Engineering was announced as the 2015 winner and awarded with $15,000. Ritu is focused on developing and commercializing 3D printing technologies for applications in biomedical engineering. Specifically, Ritu is interested in using 3D printing to manufacture biological building blocks, or BioBlocks. These BioBlocks can harness the innate abilities of biological materials to sense, process, and respond to a variety of dynamic environmental signals in real time. Ritu plans to use experiential learning and empirical discovery as a tool to train the next generation of makers, builders, and inventors.



2015 Finalists
Ahmed Khurshid, Amy Doroff
Canan Dagdeviren, a PhD Candidate in Materials Science and Engineering won the 2014 Illinois Innovation Prize for her research in applications of piezoelectric materials and patterning techniques for unusual electronics with an emphasis on bio-integrated systems, such as bio-sensors, actuators, transducers, and mechanical energy harvestors in flexible/strechtable forms.

2014 Finalists
Analisa Russo, Paul Froeter, Adam Tilton, Peter Fiflis, James Pikul
Rajinder Sodhi's invention, AIREAL, allows users to feel physical forces in the air without requiring any instrumentation of the user. This technology enables new interactive experiences, such as movies and games that can deliver physical forces to a viewer and objects in their environment. Other applications include assistive technologies for visually-impaired users. Rajinder's research lies at the intersection of computer vision and human computer interaction and he focuses on creating new Augmented Reality experiences that blurs the line between our physical and virtual worlds.
Brett Jones strives to merge physical and virtual worlds. His current project, IllumiRoom, augments the area surrounding a television screen with projected visualizations to enhance the traditional living room entertainment experience. IllumiRoom uses a Kinect and a projector to blur the lines between on-screen content and the environment. Brett's research makes content creation for this type of projection mapping cheaper and easier, turning it into a new creative medium that can be used to bring magical experiences to advertising, hands-on education, theater, gaming and in-home computing.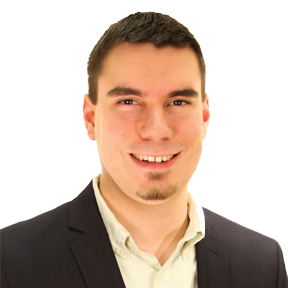 Eduardo Torrealba, a graduate student in Mechanical Science and Engineering, created his company Oso Technologies after a simple search to keep household plants alive. His first product, Plant Link, monitors the moisture needs of specific plants and can deliver water on an as-needed basis using smart valves. Torrealba is the 2013 winner of the Lemelson-MIT Illinois Student Prize.
2013 Finalists
Eleni Antoniadou, Michael McCarty, Arnab Mukherjee, Lucas Smith, Brett Walker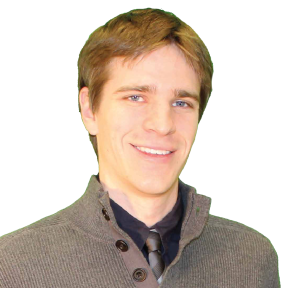 Kevin Karsch, a doctoral student in computer science, has helped develop a technique for inserting objects and special effects into photos and videos without taking physical measurements of the scene. The technique can be performed by novices in a few minutes. Karsch is the 2012 winner of the Lemelson-MIT Illinois Student Prize.
2012 Finalists
Sriram Chandrasekaran, James Langer, Pradeep S. Shenoy, Muhammed Fazeel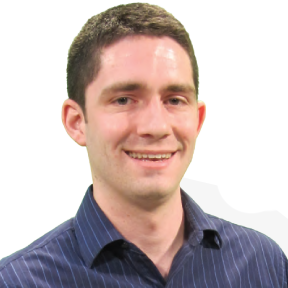 Scott Diagle is working on IntelliWheels, a new product that replaces manual wheelchair wheels and adds automatic gear shifting to reduce the amount of effort required to push the chair. Daigle is the 2011 winner of the Lemelson-MIT Illinois Student Prize.
2011 Finalists
Zeba Parkar, Colin Lake
Jonathan Naber, guided by his passion for helping those less fortunate, has developed an affordable prosthetic arm for people in underdeveloped countries with the help of his team, Illini Prosthetic Technologies. Putting aside his initial focus to make a state-of-the-art prosthetic arm with electronic components, Jonathan has created an arm from off the shelf materials that is extremely functional, durable and easily manufactured. Naber is the 2010 winner of the Lemelson-MIT Illinois Student Prize.
2010 Finalists
Kira Barton, Stephen Diebold, Scott Daigle
John Wright has developed new mathematical tools that drastically improve the accuracy of facial recognition systems such as those used at Boston's Logan airport, the 2001 Superbowl, and by the Tampa, Florida police department. Wright is the 2009 winner of the Lemelson-MIT Illinois Student Prize.
2009 Finalists
Martin Page, Jang-Ung Park, Robert Shepherd, Adam Steele, Murali Venkatesan, Ben Blaiszik, Han Wui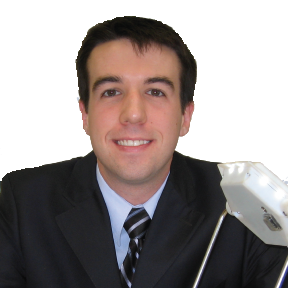 Patrick Walsh is working towards changing the way 1.6 billion people light their homes. Patrick's solar-powered LED lamps are a brighter, healthier, longer-lasting, and less expensive lighting option for people with unreliable electricity. Walsh is the 2008 winner of the Lemelson-MIT Illinois Student Prize.
2008 Finalists
Chris Field, Yun Fu, Shravan Gaonkar, Stephen Diebold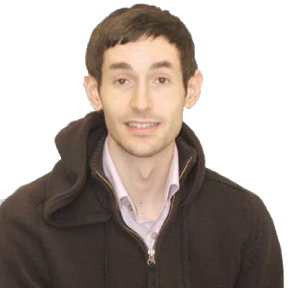 Michael Callahan hopes to assist individuals without the use of speech and mobility to communicate through the application of neuroscience. Callahan is the 2007 winner of the Lemelson-MIT Illinois Student Prize.
2007 Finalists
Shao Liu, Matthew Meitl, Zheng Ni, Craig Robinson, Kumara Sastry, Bhezad Sharif, Renata Sheppard