Silicon Valley Entrepreneurship Workshop
Every year, the Technology Entrepreneur Center sends a select group of students to Silicon Valley during winter break for a week long technology entrepreneurship workshop that includes visits to startups and leading technology companies.
Silicon Valley Entrepreneurship Workshop
APPLICATION DEADLINE for the January 2023 Workshop
Mon | Oct 3 | 11:59pm


SVEW Dates | January 8-14, 2023
All students may apply! SVEW is open to undergrad and grad students of any major or field of study.
This annual, week-long Silicon Valley Entrepreneurship Workshop (SVEW) exposes select group of 25 students to technology entrepreneurship, innovation, and leadership and continues to build an entrepreneurial community at UIUC. The educational trek features interaction with corporate leaders, venture capitalists, and entrepreneurial alumni in various stages of a startup lifecycle that share lessons learned about entrepreneurship.
Students must be full-time University of Illinois Urbana-Champaign students for the full academic year, Fall 2022-Spring 2023. TEC reserves the right to accept applications after the deadline should all available spaces not fill by that time.
The Workshop is primarily funded by The Grainger College of Engineering and generous donors. Students are expected to pay only a small portion of the cost of the trip. The student fee amount is currently being finalized, but historically the cost has been around $400-$600. In select cases, the student fee may be waived completely. Lodging, most meals, and airfare are arranged by TEC. In some instances, alternate arrangements may be made in the case of students departing from locations other than Chicago.
We strongly encourage all interested students to apply for the Silicon Valley Entrepreneurship Workshop regardless of whether cost is an issue. Need-based financial aid is available to cover part or all of the student fee.

Talks & visits have included:
Tom Siebel | C3 AI

Esther Rasche | Carta
Max Levchin | Affirm
Sundari Mitra | Intel Corporation
Shawn Carolan | Menlo Ventures
Marcin Kleczynski | Malwarebytes
KR Sridhar | Bloom Energy
Ravi Thakkar | Impossible Foods
Melonee Wise | Fetch Robotics
Google, Tesla, and many more
Impact
250+ students have participated since the first workshop in 2009
100+ alumni have participated in this unique engagement opportunity
Students who attended previous workshops are now hosting current students at companies in Silicon Valley as alumni
Check out last year's speaker lineup!
OPENING SPEAKER | Marcin Kleczynski | Finding Your Why
Marcin Kleczynski, a UIUC alum, is CEO and co-founder of Malwarebytes, a cybersecurity company specializing in simple, intuitive cyberprotection for both consumer and businesses. Marcin believes everyone deserves the right to be safe online, and stands behind the belief by continuing to offer a free consumer product. As CEO, Marcin has overseen the phenomenal growth of Malwarebytes from a one-man band to a company with over 800 employees and offices across the globe. Today he continues to lead the strategic expansion of the business and guide the long-term vision for the research and development teams. Marcin is recognized as a foremost authority on cyberthreats, receiving numerous awards including the Silicon Valley's 40 Under 40, the Ernst & Young Entrepreneur of the Year award and the Forbes 30 Under 30.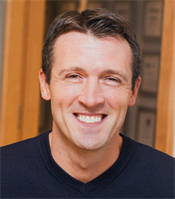 Shawn Carolan | Venture Capital 101
Shawn Carolan, a UIUC alum, is a Partner at Menlo Ventures. As an early-stage investor, Shawn focuses on companies that serve the "utilitarian consumer"—the individual seeking better, faster, and cheaper ways to move through life. Because basic human needs are persistent, he looks at how people are spending their money and time to assess the value and utility of a product or service. This approach inspired Shawn to invest early in Roku, Uber, and Chime, long before they became household names.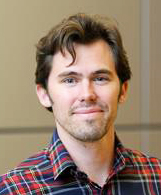 Roger Dickey | Idea Validation: How do you know if you have a good idea?

Roger Dickey, a UIUC alum, is the Co-Founder and CEO of Made Renovation, a company that streamlines the bathroom renovation process. Roger is a serial entrepreneur & active angel investor based in San Francisco. He entered the games industry in 2007 with a Facebook app startup, launching 19 apps with the largest generating 300M+ page views per month. After an acquisition by Zynga, Roger went on to found Mafia Wars (100M users), FishVille (35M users), and 5 other titles in his 3 years there. After leaving Zynga, Roger launched Gigster, a marketplace for software development services, which was acquired by Ionic in May 2021.


Noor Kamruddin
Noor Kamruddin, a UIUC alum, is the Vice President of Investment Operations at Clear Ventures. Noor began her engineering career at Tandem Computers and later worked at Retix and US Robotics where she gained operational experience spanning R&D, product development and customer support. She went on to work on Wall Street at Merrill Lynch, helping technology companies with their IPO and M&A. Later she moved to investing in public technology and life science companies. Noor was a Portfolio Manager at Matthews International, where she co-managed the Small Companies Asia Fund, as well as the India Fund, with assets of $200 million and $500 million, respectively. Prior to that, she had managed the Global Science and Technology Fund at Wasatch Advisors with assets of $200 million. During her tenure managing the Global Science and Technology Fund, it was in the top quartile for 7 out of the 9 quarters. The Small Companies Fund had a return of 68% from its launch until her departure vs the MSCI All Country Asia ex Japan Small Cap Index return of 53%. Most recently, Noor was Vice President of Corporate Development at Meetyl, a fintech startup in San Francisco and worked at Stanford University, managing a $300M budget for the GSB.
Sundari Mitra
Sundari Mitra, a UIUC alum, is a two-time CEO, entrepreneur and seasoned technology executive. She is currently Corporate Vice President and General Manager of the IP Engineering Group (IPG) at Intel where she leads a 5000-person team focused on developing best-in-class IP. As Founder and CEO of NetSpeed, she built a global company that transformed SoC design for the world's leading semiconductor companies before a successful exit. She has a demonstrated track record of leading transformative strategies and building great engineering and go-to-market teams in both large and small companies and brings her experience in vision, strategy, technology and market development to the companies and leadership teams she works with. Sundari is also a role model and champion of improving diversity and inclusion in the work-place and actively mentors diverse CEOs, executives & entrepreneurs to help them achieve business and career growth.
Priya Rajan
Priya Rajan leads the International Market Development efforts for Silicon Valley Bank. She is passionate about helping cross-border founders and investors in global markets with a focus on technology and innovation. Her interests include Global Partnerships, New Business Development, Entity Restructuring, Portfolio Management, Organizational Development, Business Planning, Sales Management, Operations Management.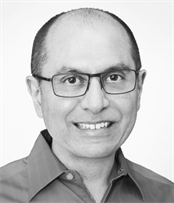 Prashant Shah | How to Pitch to a VC
Prashant Shah, a UIUC alum, is the Managing Director of TiE LaunchPad, an accelerator for enterprise startups. Prashant specializes in helping startups reach their potential, and has been an early stage venture investor since 2001. Prior to entering the venture capital field, he spent many years defining and launching high tech products, working at enCommerce, Cypress Semiconductor, and AT&T.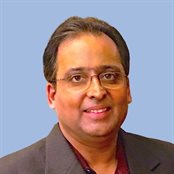 Kumar Sripadam
Kumar Sripadam is a technology entrepreneur, business consultant, angel/VC investor and mentor. He has 30+ years of experience in the high technology sector. He has held several senior and executive positions in various startups. Kumar was a Founding Member of Redback Networks, a hugely successful IPO company. He is a GP at Elevate Capital and is also the Chair of TiE Angels Silicon Valley. He is also a Charter Member and a past Board member of TiE-Silicon Valley. He is an Executive Committee Member of Arc Angel Fund NYC. He is also a mentor and an advisor at many Silicon Valley accelerators and incubators. He holds an MSEE from Southern Illinois University. He is a member of the honor society of Phi Kappa Phi. He is an active speaker on the topics of entrepreneurship and angel investing.
Sanjay Srivastava
Sanjay Srivastava, a UIUC alum, is the Chairman and CEO of Vocareum, Inc.. Sanjay co-founded Denali and was the CEO when it was acquired by Cadence. The company was bootstrapped and was eventually sold for $315M. He was also Chairman of the Board of NVELO, Inc. which was a storage software company. NVELO was acquired by Samsung in 2012. His current focus is on education. Sanjay founded Vocareum, Inc. to focus on leveraging cloud computing to build labs for education.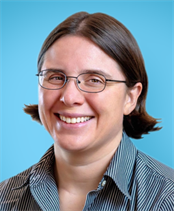 Melonee Wise | The Startup Journey

Melonee Wise, a UIUC alum, is the founder of Fetch Robotics which was acquired by Zebra Technologies in August 2021. She now serves as the Vice President of Robotics Automation at Zebra. Fetch autonomous mobile robots (AMR) and the innovative logistics system are considered a win-win for manufacturing and warehouse workers and employers, delegating heavy lifting and pushing to an AMR instead of workers having to physically exert themselves for hours on end.



Mark Yahiro
Mark Yahiro, a University of Illinois at Chicago alum, is the Managing Director of Business Ideation and Emerging Growth Incubation at Intel. Mark has over 20 years experience in managing startups, sales and marketing, strategic planning and product management, marketing and corporate communications for both private and public companies. He's a passionate visionary leading by example by closing strategic partnerships with some of the largest companies in the world from entertainment (e.g. Warner Bros., Disney, NBC, etc.) to consumer electronics (e.g. Samsung, Hitachi, etc.) to internet technologies (e.g. First commercial license of the Mosiac browser, virtual online characters).