SocialFuse
Looking for startup teammates?
Or, just want to know what TEC is all about?
Make your idea a reality at SocialFuse: a recurring pitching and networking event for you! Come pitch your ideas, find teammates to scale your startup, or just sit back and check things out. The event begins with a round of short pitching and idea-sharing followed by informal networking.
​
Details about Pitching
If you are selected to pitch, you will be notified via email with more details. You must arrive 15 minutes prior to the event start time to check-in. If you are not checked-in by the start of the event, your pitching slot will be given away. Up to 20 teams are selected to pitch; you will receive an email if you are selected, however, late entries may be added pending availability.
Looking for tips to pitch your startup at SocialFuse? Learn more here.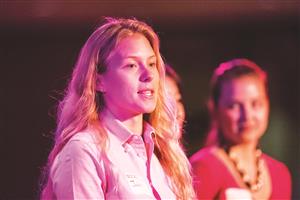 Find matches in skills and startups before and after SocialFuse
Have a startup?: If you have a startup idea and need to build your team with specific skills, click here to tell us about your idea and what skills you are looking for to add to your team.
Have a skill?: If you have skills and want to join a startup, click here to tell us about the skills you have and what kind of team you want to join.
Look for a match!: After telling us if you are looking for skills or a startup (see above), click here to search through the list of those who have submitted skills and startups looking to match up.