Office Hours with Experts
Marc Bivona is a is the former Executive Vice President of Marketing at Fortune Builders Inc., a multi-faceted international real estate company providing B2B & B2C investments, development, education, coaching, and SAS services. Before being named EVP in 2016, Marc headed marketing for ThinkorSwim Inc. (TOS) and was responsible for the company's investing education marketing and related operations, including end-to-end management of TOS's acquisition and matriculation funnels, x-sales activities, service, and education-customer experience in all markets. Prior to joining TOS, Marc was a Senior Vice President in Credit Cards & Expansion Markets for Citicards, driving partner relationships, x-sell campaigns and managing expansion markets for the AT&T card relationship. Marc also spent 6 years with Grey Advertising, most recently as Vice President, Strategic Planning & Development for a subsidiary focused on B2C & B2B marketing communications, user-experience and digital-media solutions development for investor relations, financial services, CPG, pharmaceutical, entertainment & education clients of the agency. He earned an MBA from the University of Virginia's Darden School of Business, and earned dual-Bachelor of Science degrees in Computer Applications and Information Systems, as well as Accounting from New York University's Stern School of Business. As a Professor at The University of Illinois Urbana-Champaign, he teaches TE466: High-Tech Venture Marketing. He serves as an advisor to several EU FinTech start-ups and is an active Crypto Investor & Hodl'r since 2012.
Office Hours Request Form for Marc Bivona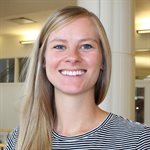 Keilin Jahnke is a TEC Teaching Assistant Professor. She has a Ph.D. in Agricultural and Biological Engineering at the University of Illinois with a research focus on international engineering projects and the social, cultural, and political impact on rural communities. Keilin teaches courses on international engineering, innovation, creativity, and design thinking, and helps students acquire effective strategies to identify and define problems, and work through the design process and create innovative solutions.

Office Hours Request Form for Keilin Jahnke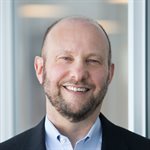 Mark Karasek is a University of Illinois alum, has more than 20 years of experience leading innovation and product development in the consumer and commercial durables space, and working with startups to identify customer value insights and define business strategy. In addition to his position as Clinical Assistant Professor at the Technology Entrepreneur Center, Mark is Strategic Technical Advisor at Crescend Technologies, a market leader in the development of high energy solid state microwave generators. Previously, he was an Adjunct Faculty Member in the Office of Professional Education program in the McCormick School of Engineering at Northwestern University, teaching graduate courses in innovation management, lean design, project management and business process redesign. In 2019, he retired from his role as Executive Vice President of Engineering and Chief Technology Officer of The Chamberlain Group, a privately held corporation with 5000+ employees worldwide and a global leader in the Access and Security markets. Mark led innovation at Chamberlain for almost 20 years and managed an active intellectual property portfolio. Mark is active in the Chicago startup community as a board member of mHUB Chicago. He also completed training as an Adjunct Instructor in the National Science Foundation I-Corps Program in 2019.