Office Hours with Experts
STEP 1: Fill out this very short request form
STEP 2: Upon submission of the request form, you will receive an automatically generated confirmation email with the Calendly/Appointlet links of our mentors (Harlee Sorkin and John Thode) which you can use to schedule the appointment directly.
Harlee Sorkin, TEC instructor and Co-founder & Managing Director of Common Place Holdings, LLC, a health tech venture studio that provides management & seed funding for companies. Harlee also helped lead Traco Labs, Inc., a manufacturer of health & nutrition ingredients, to a successful exit to Degussa, AG. In addition, Harlee is the NSF I-Corps program instructor and EIR at EnterpriseWorks in the Research Park. He holds a BS in Psychology from the University of Illinois.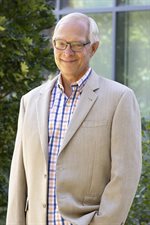 John Thode is a successful intra/entrepreneur. He has built profitable businesses ranging from startups to multi-billion dollar companies in the mobility, computing, security, and imaging sectors. John has joined TEC as Clinical Professor for Innovation, Leadership and Engineering Entrepreneurship, and is also Founder & Chairman of Thode Residential Rental Properties, LLC. Previously, he was president of DigitalOptics Corp., where he led a significant turnaround by leading the development of a highly differentiated imaging products portfolio using computational optics and MEMS actuators. The company's customers included Apple, Samsung, Xiaomi, and Oppo, to name a few. Over his 35-year career, John has been a significant leader in technology innovation. As a young engineer, he was an early and significant contributor in the development of the first cellular system (AMPS) that included the commercial launch of the original Motorola Dyna TAC "Brick Phone." Subsequently, he led the development of Motorola's first smartphone, the world's first 3G cellphone with video chat, and the world's first touchscreen-only smartphone, the Motorola A1000. At Dell, John led teams that developed the world's first phablet, first 2-in-1 PC, and countless other innovations in tablets and convertibles. John has also served on several boards of directors including Illinois Super Conductor where he was President and CEO, Symbian Ltd., and Ancient Oaks Foundation, a nonprofit he and his wife founded in 2014.