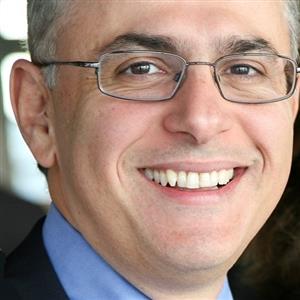 Clinical Associate Professor, TEC
Marc Bivona is the former Executive Vice President, Marketing of Fortune Builders Inc., a multi-faceted international real estate company providing B2B & B2C investments, development, education, coaching, and SAS services. Before being named EVP in 2016, Marc headed marketing for ThinkorSwim Inc. (NASDAQ: TOS) and was responsible for the company's investing education marketing and related operations, including end-to-end management of TOS's acquisition and matriculation funnels, x-sales activities, service, and education-customer experience in all markets. He also headed their market research & analytics, creative and student marketing divisions and played a key role in the continued development of strategic supplier relationships, ensuring partner flexibility in response to an increasingly demanding marketplace strategy. TOS was sold to TD Ameritrade (NASDAQ: SCHW) in 2009 where he worked cross-functionally to expand TDA's RIA penetration, education services, related product development and platform integration post-acquisition.

Prior to joining TOS, Marc was a Senior Vice President in Credit Cards & Expansion Markets for Citicards, driving partner relationships, x-sell campaigns and managing expansion markets for the AT&T card relationship.

Marc also spent 6 years with Grey Advertising, most recently as Vice President, Strategic Planning & Development for a subsidiary focused on B2C & B2B marketing communications, user-experience and digital-media solutions development for investor relations, financial services, CPG, pharmaceutical, entertainment & education clients of the agency.

He earned an MBA from the University of Virginia's Darden School of Business, where he served as President of their NYC alumni association. He earned dual-Bachelor of Science degrees in Computer Applications and Information Systems, as well as Accounting from New York University's Stern School of Business.

As a Professor at The University of Illinois Urbana-Champaign, he teaches TE466: High-Tech Venture Marketing. He serves as an advisor to several EU FinTech start-ups and is an active Crypto Investor & Hodl'r since 2012.
Recent Courses Taught
TE 466 - High-Tech Venture Marketing
TE 498 MAI (TE 498 ONC, TE 498 ONL) - Transforming Marketing with AI