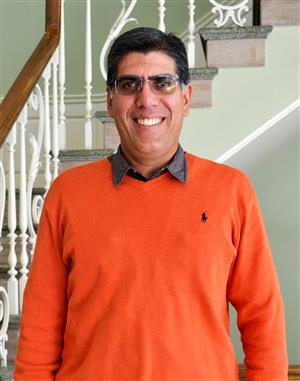 Visiting Lecturer, TEC
Sanjiv Chopra has worked in the technology industry for thirteen years in various Engineering and Management roles. Sanjiv has co-founded two technology startups and has served as a consultant to various others. Since 2001 he has been employed as chief operating officer of Intersymbol Communications, Inc. Intersymbol is a venture-backed technology company developing disruptive, mixed signal integrated circuits for optical communications industry. Prior to Intersymbol Sanjiv was the co-founder and Executive Vice President of CapacityWeb, Inc, a venture backed supply chain technology company. From 1991-1997 he worked in Silicon Valley, California for Integrated Device Technology (NASDAQ: IDTI) developing semiconductor integrated circuit products for the personal computer and communications industry. Some of these products are used as memory and control chips in networking equipment shipped globally.
Sanjiv has successfully raised several rounds of financing from Venture Capitalists and Strategic Investors (Public Corporations) for his startups. In all the startups, Sanjiv developed the business plan, secured financing, and was subsequently responsible for bringing the technology to market. In 2005, as business consultant for a University of Illinois startup Sanjiv negotiated an exclusive license from the Office of Technology Management (OTM) for Intellectual Property (IP) developed at the University.
As a "practicing" entrepreneur Sanjiv has developed a balanced understanding of strategic and tactical issues that confront entrepreneurs in designing and commercializing technology based products. He brings this unique perspective to the classroom to the benefit of students who are inclined towards technology management and entrepreneurship.
Sanjiv has also worked as a management consultant at Booz, Allen & Hamilton in Chicago.
Sanjiv holds a B.S. in Electrical Engineering from BIT, India, a Master of Science degree in Electrical Engineering from Iowa State University, and an MBA from Northwestern University, Chicago. He resides in Champaign with his wife, son, and daughter.
Recent Courses Taught
TE 565 - Technol Innovation & Strategy
TE 567 - Venture Funded Startups