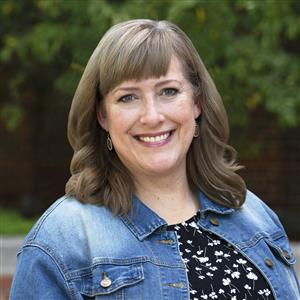 Associate Director of Creative Content
350 Coordinated Science Lab
1308 W Main St
Urbana 61801
(217) 300-0074
Amy Koester is the Assistant Director of Graphic Design at TEC. She joined TEC in August 2015. She tackles all kinds of design projects and loves both print and digital design.
Prior to working at TEC, Amy served as Program Coordinator for iFoundry in the College of Engineering at Illinois. Amy has a background in freelance graphic design, teaching art classes, and event planning. Back in the 1990s she worked as a graphic designer at the Illini Union. Amy has a BFA in Graphic Design from Brigham Young University.
Outside of work, Amy is a voracious reader, participates in on-going volunteer work, and enjoys international cuisine, flower gardening, and needlework. She also loves spending time with her husband Eric and their three children.
For More Information
Recent Courses Taught
TE 461 - Technology Entrepreneurship
TE 566 - Finance for Engineering Mgmt