Keith Schacht: Bringing Back the Mystery of Science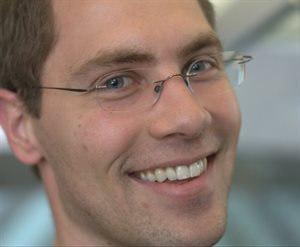 Looking back, Illinois alumni, Keith Schacht had no idea that participating in the Cozad Competition as a student would have such an impact on his future career.
Schacht states, "The Cozad Competition did two things. It helped me to begin thinking about my business in a bigger way, and it helped me to meet other students on campus who were interested in starting businesses." Although he did not win the competition, he left having met a friend that would later become his business partner for many years.
Today, Keith has started his own company called Mystery Science. Mystery Science is online lessons that help students find a love for science at a young age. The company provides online resources for elementary teachers to use in their lessons to help expose students to the joy of scientific discovery.
Schacht comments, "We're creating a new science curriculum for kindergarten through 8th grade that teaches science forwards rather than backwards. And we make it easy for a teacher without a science background to teach incredible science lessons."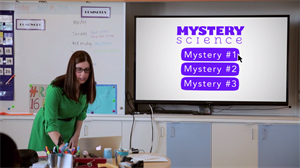 When Keith is not working on Mystery Science, he volunteers to judge student competitions. This past January, Keith judged TEC's Pitch Competition as part of their Silicon Valley Workshop which was an enjoyable experience for him because it took him back to when he was on the other side of the competition with his first business a decade ago.
In regards to the help that TEC provided while Keith was a student, he shares that the combination of the network of mentors that were available to help and provide advice with the network of like-minded students, were immensely helpful during his time at the University of Illinois.
For students that are hoping to be an entrepreneur, Keith shares this advice. "Don't be afraid to reach out to anyone who may have a valuable perspective on your business or idea--learn from the smartest people you can find. Also, the best book you can read for inspiration and practical business advice is Atlas Shrugged. The hardest person to manage as you build a company is yourself--your own psychology. The relationships you build and reading this book will both help you tremendously. Building a business is everything you hope it can be, and more. Have fun!"