4 Ways to Ace a Winning Startup Pitch

How you pitch your startup to others makes all the difference. It is the stepping stone to turning your startup idea into a successful venture. Sharpen your pitching skills at SocialFuse, a recurring pitching, networking, and teambuilding event. SocialFuse is a great opportunity to pitch, receive feedback and learn from your fellow students. Here are four ways to pitch your startup idea.
Know your audience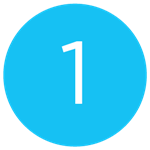 This might seem obvious, but knowing your audience is critical to a successful pitch. Continually ask yourself questions like; who are you pitching your startup idea to and why? Are you pitching to find teammates at an event like SocialFuse, to compete in a pitching competition, or to get investors to invest in your startup?
Pitching at an event like SocialFuse is drastically different from pitching to investors. If you are pitching to investors researching them thoroughly will benefit you immensely. It is easier to connect with your audience, build a rapport with investors, and get them excited about your idea if you know them well enough to tailor your pitch to meet their expectations.
Structure your pitch and practice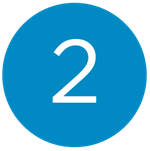 What problem am I solving? Who is my customer? Is there a need or market for this idea/product? Does my solution really solve a painful problem? What do I want or need to bring my idea to life? Who are my competitors? If you can answer all these questions, you have your pitch ready. Just keep your pitch succinct.
Keep in mind the short attention span of your audience. Learn the entrepreneurship vocabulary and narrate your pitch like a personal experience or a story with a context that your audience can relate to, care about and feel compelled to act on. And don't forget to practice – there is no such thing as over-practicing! When you do go out there to pitch, let the words flow naturally. They will if you've practiced well. Learn more about the key elements of a great pitch.
Share numbers, but don't overdo it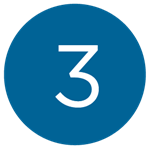 If you are pitching your startup to an investor you can't ignore the number game to sell your idea, but don't overdo it. Investors always want to know what's in it for them. How will investing in your startup benefit them? The financial data you provide should grab investors' attention but not discourage from investing in your startup. Share only those numbers that are inseparable from your idea. The best way to show the impact of your startup is to share the numbers in the context of how your idea will add value, make lives better, and solve problems. Learn how to perfect your pitch before launching your business.
Don't sell yourself short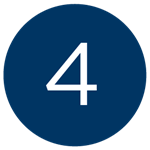 An idea will remain an idea if you don't show the passion, drive, and energy to bring it to life. You are as important as your idea or even more. Your audience has to believe in your dedication and the ability to execute your idea. You can't close your pitch without asking exactly what do you want from your audience. If you want something, you have to ask for it!