Five Things Illinois Startup Lightform Wants You to Know About Launching a Company!
A magical sculpted forest with animated projections of rainfall, fluttering butterflies, and a charming waterfall led to the inception of Lightform. "It was the most magical thing I have ever seen in my life during my internship at the Walt Disney Imagineering," Brett Jones, CEO & Founder of Lightform said. The virtual reality internship experience motivated Brett to explore projection technology business venture ideas while pursuing his Ph.D. '15 in computer science on campus.
An Illinois startup, Lightform is transforming spaces into an immersive experience with its projection mapping or projected augmented reality (AR) technology. For instance, picture a café menu displayed on a screen being replaced by the projected AR menu on a wall or any other space in the café. Or imagine outdoor retail displays come alive with projected AR technology.
The San Francisco headquartered computer vision and hardware startup has made the world's first computer for projected AR. Founded in 2014, the company sells its products to designers, location-based entertainment companies, event management firms, retail companies, restaurants, hotels, and theme parks. Lightform has raised nearly $7.8 million in funding from investors.
We caught up with Jones to talk about entrepreneurship, and these are five things the Lightform CEO wants you to know about starting a company.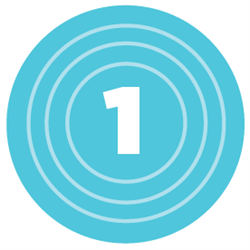 You might not end up with what you started: A year and a half into building the startup, we threw away everything we had built with a team of 5 people. We pivoted the company from being a software company into a hardware company. Admitting what we were doing wasn't working, and actually throwing little bits and pieces away to build something better was very scary and risky. We overcame the 'Sunk Cost Fallacy' behavior and instead used that as a motivating factor to turn our software startup into a hardware company. Know and admit when you are failing. Embracing failure is key.


Startups are like video games: Entrepreneurship is counterintuitive to what the media tells you all the time. As you scale, your job becomes more difficult. Startups are like video games: once you complete the first level, it only gets harder from there. You only get one life in the video game. Be very comfortable with the everyday challenges that come with choosing the entrepreneurial path. Learn to accept and welcome it.


Find 'One Call Away' advisers: It is critical to surround yourself with experienced advisers who are just one call away. Little operational stuff takes up most of your time, you need help from advisers who can jump on the call immediately. I have built a relationship with advisers who specialize in specific areas of business such as marketing, sales, and operations. Also, constantly meet with other startups, particularly those that are one step ahead of you. We are always talking to smart camera companies, smart home device companies, and similar industry players. We also talk to our competitors every six months. You don't need to hide your ideas, be collaborative rather than secretive. You might end up building synergies with your competitors. A good idea is all about execution.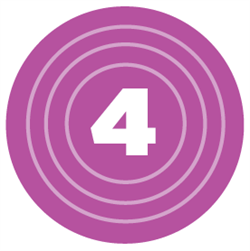 Unwavering commitment: If you won the lottery tomorrow, what would you do? Would you invest the entire prize money in your startup or get distracted? Be 100% committed to your startup idea. I am passionate about making projection mapping technology affordable, accessible and easy to use. And I have always wanted to launch my company.
Utilize the resources on campus to your advantage: When we were on campus we leveraged the entrepreneurship ecosystem well. Our founding team took several TE classes to learn the basics of entrepreneurship. We built prototypes using resources across different labs. We also used the space at EnterpriseWorks. We won the Cozad New Venture Challenge, and the prize money provided seed funding for Lightform. Raj Sodhi, CSO & Co-founder, and I also won the Illinois Innovation Prize in 2013 for our respective virtual reality related projects. We received the Small Business Innovation Research (SBIR) grant through the regional I-Corps program, which further helped us in getting the $1.5 million funding through the NSF.